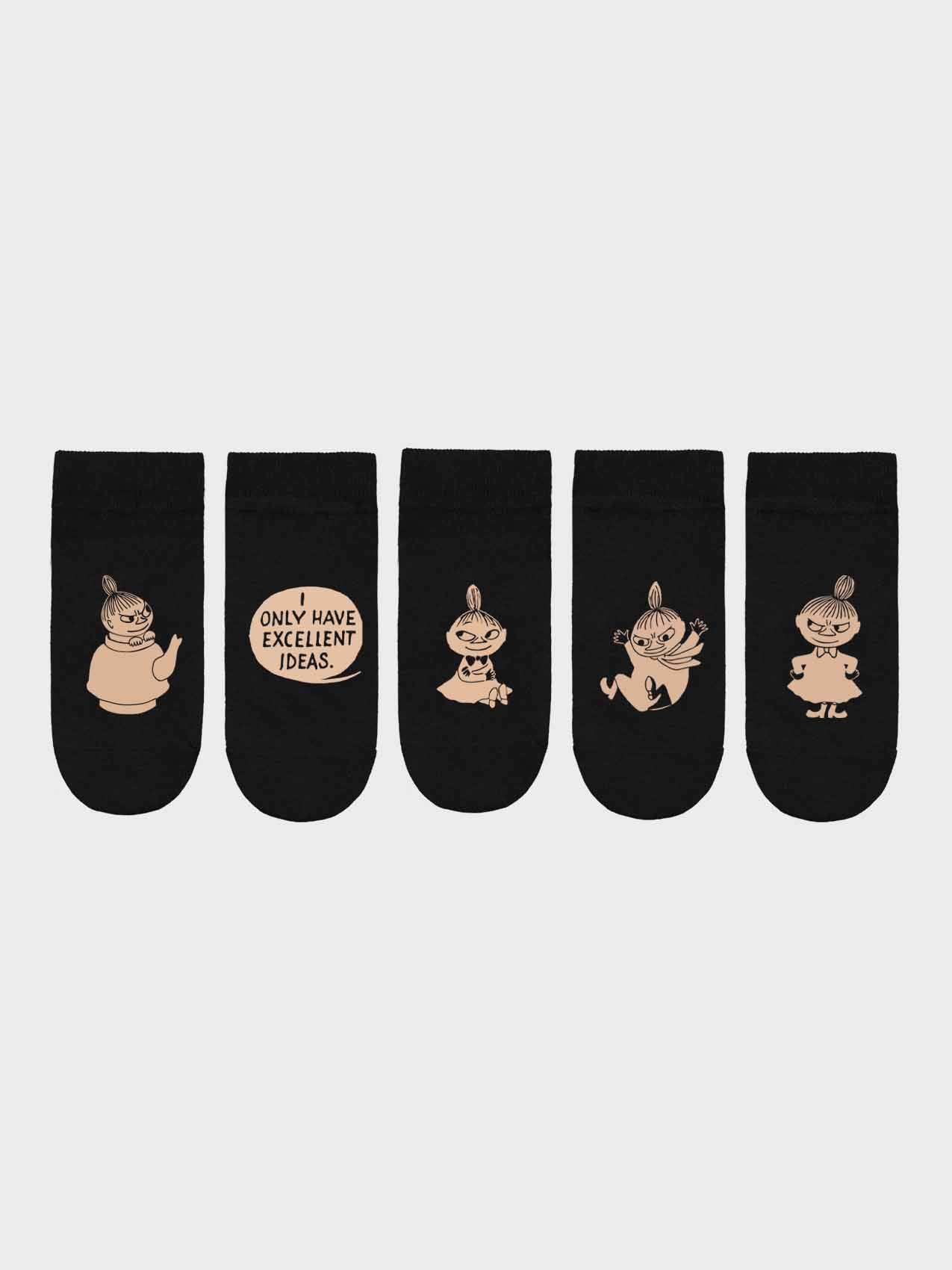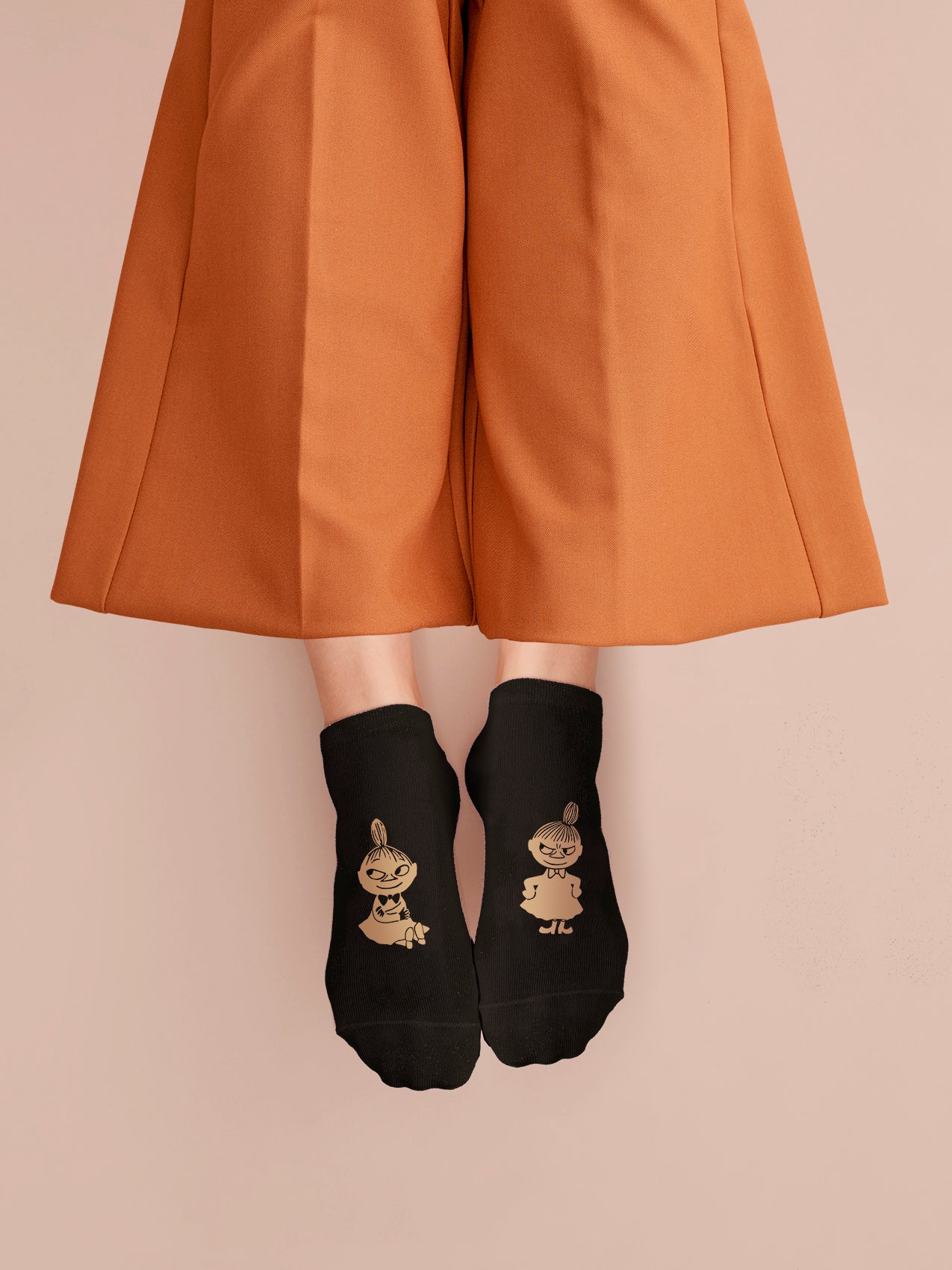 "The Unstoppable Little My" sneaker socks
---
Viisi sukkaa
Pronssi painokuvio
---
You'll never be bored when you spend time with Little My, that's for sure! At times the going does get a little rough, but her spontaneous and bubbly way of life does hold some wisdom: sometimes it's absolutely fine to just leave the cleaning for another time and head out for an adventure!
No pairs, only 5 spares. This Five single socks set contains five socks instead of pairs as usual. We know the washing machine is going to eat at least one. Mix and match freely instead of worrying over a lost sock.
Moiko's sneaker socks are made of soft, long fibered eco-cotton.
85% eco cotton
11% polyamid
4% spandex