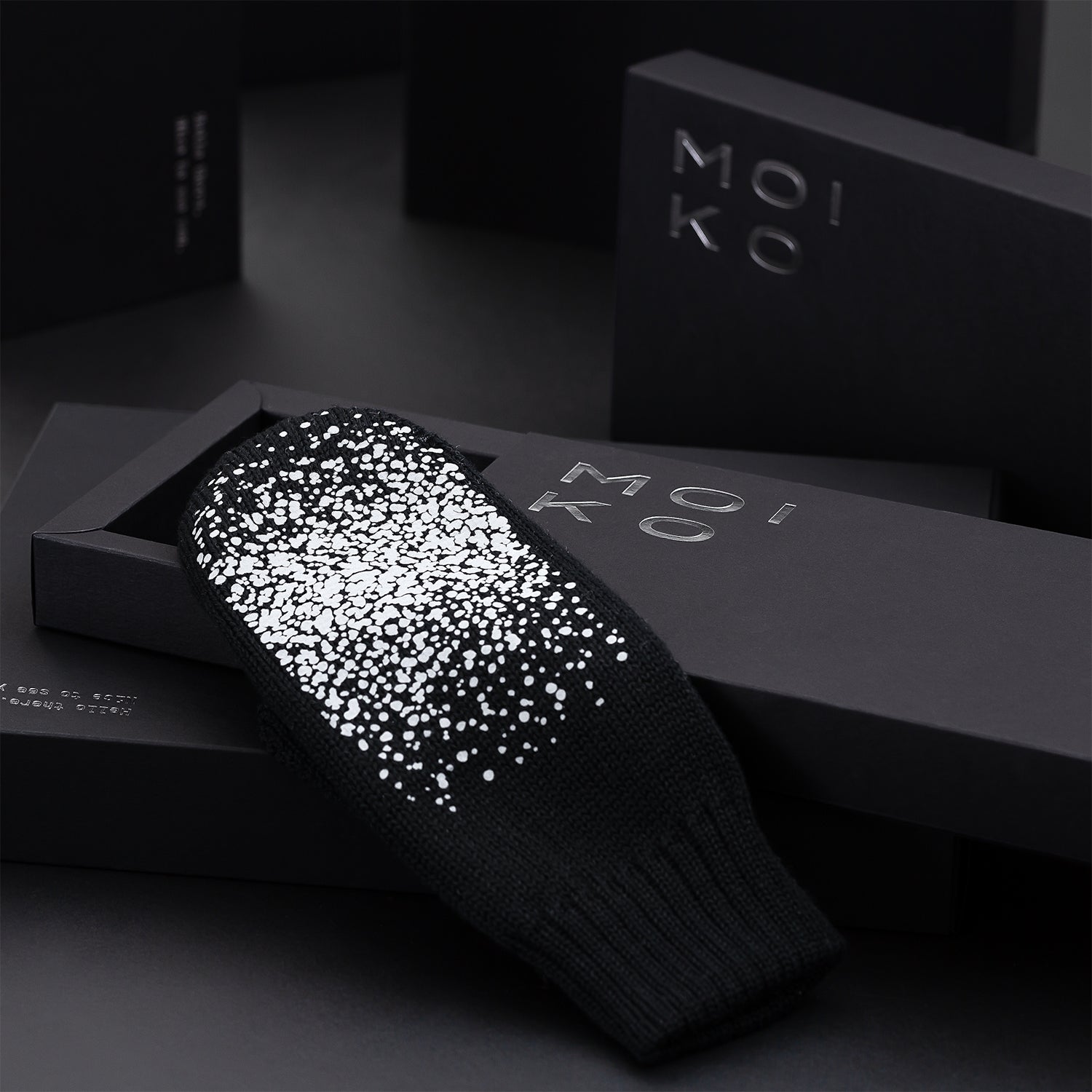 FOR COMPANIES
It's time for you and your company to truly stand out! Here's your chance to give corporate gifts that are practical, beautiful and durable. These timeless accessories make dark nights and outfits brighter, and they're a joy to wear.
Moiko's designs bring together beautiful and innovative reflective patterns with high quality materials that are responsibly sourced. We want your corporate gift to be a perfect fit, like a print on a mitten, and that's only possible with cooperation and, if you choose, customization. If you can't find the perfect match from our selection, we can design products to fit your brand with a minimum order as low as 30 pcs. You can send us your logo or some other picture for reference, and we'll design a print just for you. The customized design can be a print, or we can combine it with one of our designs with a tag or as a small detail.
Contact us by email kauppa@moiko.fi or give us a call at +358504323020 so we can design the perfect gift just for you!