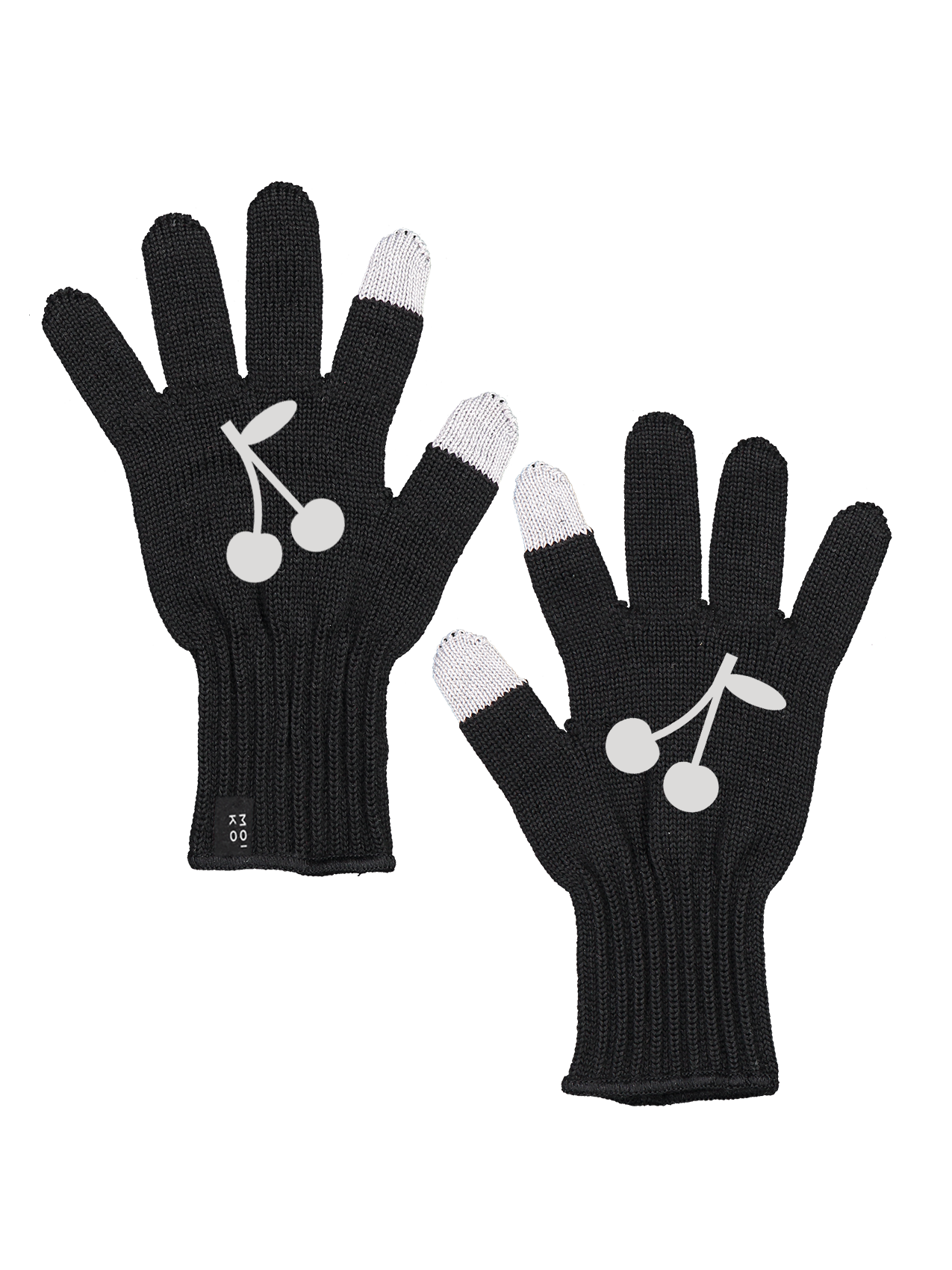 Paratiisi touchscreen gloves
---
Touchscreen merino wool gloves
Reflective print
---
How to carry summer with you? Remember when you bought some fresh cherries for your summer picnic? Their flavour now brings to mind your friends' laughter and the sunshine surrounding you. These gloves will keep the memory with you through the dark autumn and winter seasons.
These reflective touchscreen gloves are made of high-quality, mulesing free merino wool in Finland. With these gloves you can keep your hands comfortably warm while using your smartphone. The reflective pattern has been designed to increase the visibility of pedestrians and cyclists during darkness.
Don't forget to wear CE-certified reflectors! Moiko CE-reflectors can be found here.