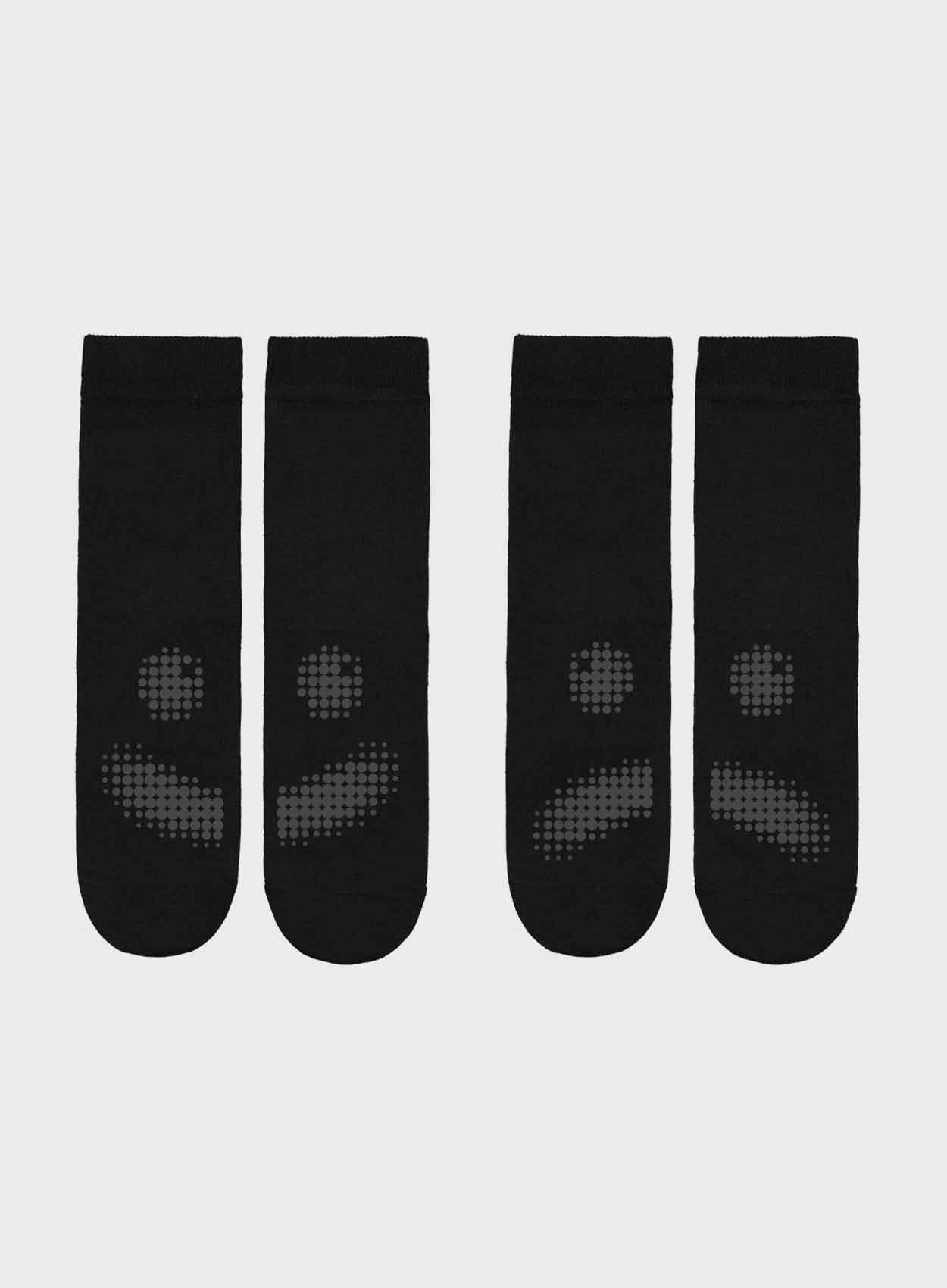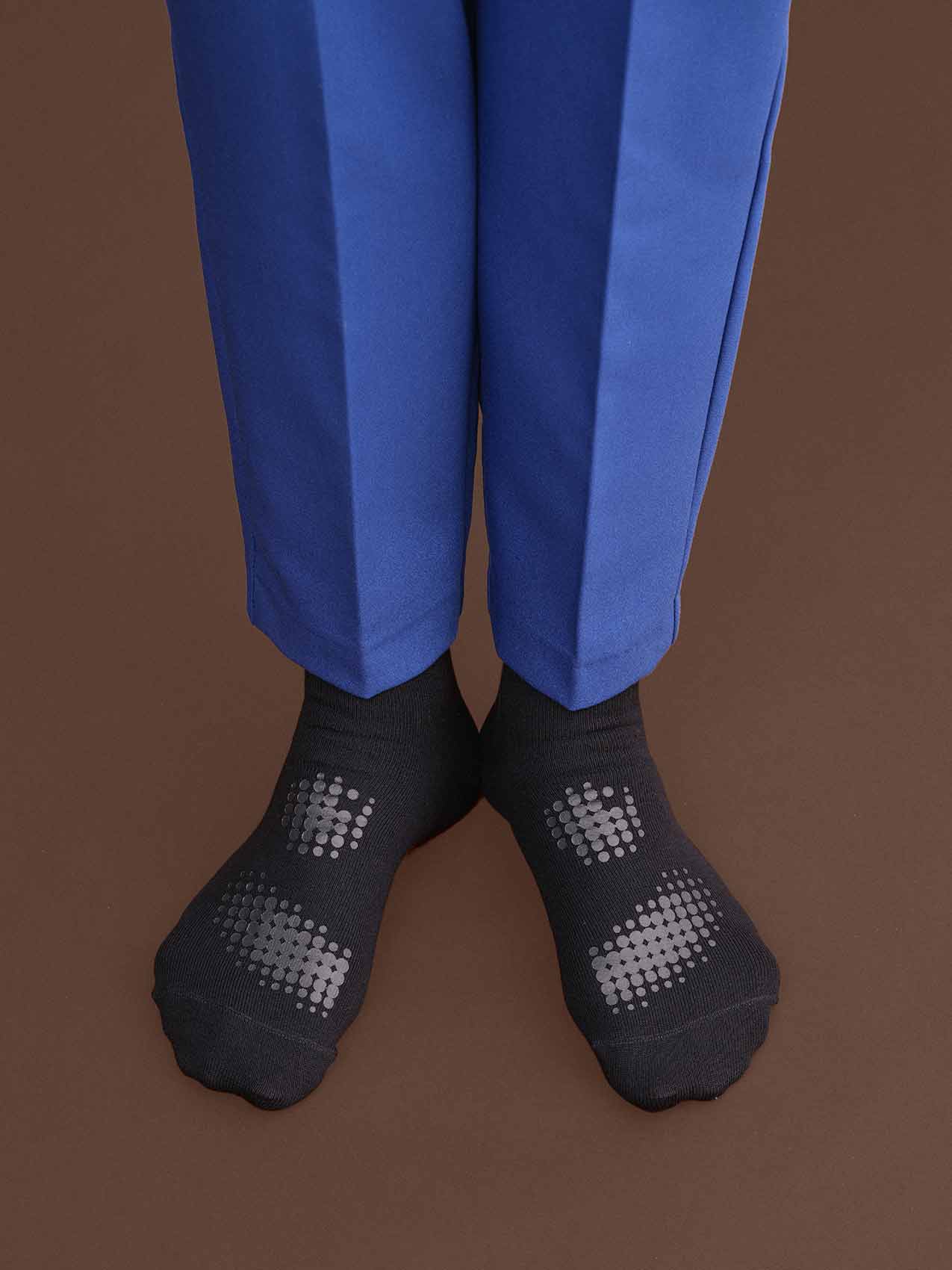 Hymy socks
---
Two pairs
Black print
---
Two perfect pairs of black colored socks. Moiko's well-known hearts are now available in socks as well. Halves become heart when you connect your feet.
How are you feeling today? Are you wearing a frown or a smile? These socks will let you show off your mood, just bring your feet together.
The thread used for the socks was made by Pure Waste, who specialise in recycled materials. The cotton in the thread is recycled cutting from factories, and the polyester is made of recycled PET bottles. Did you know that 1kg of recycled cotton saves 11000 litres of water compared to virgin cotton? The socks are knit in Lithuania, and the prints are added by us in Helsinki.