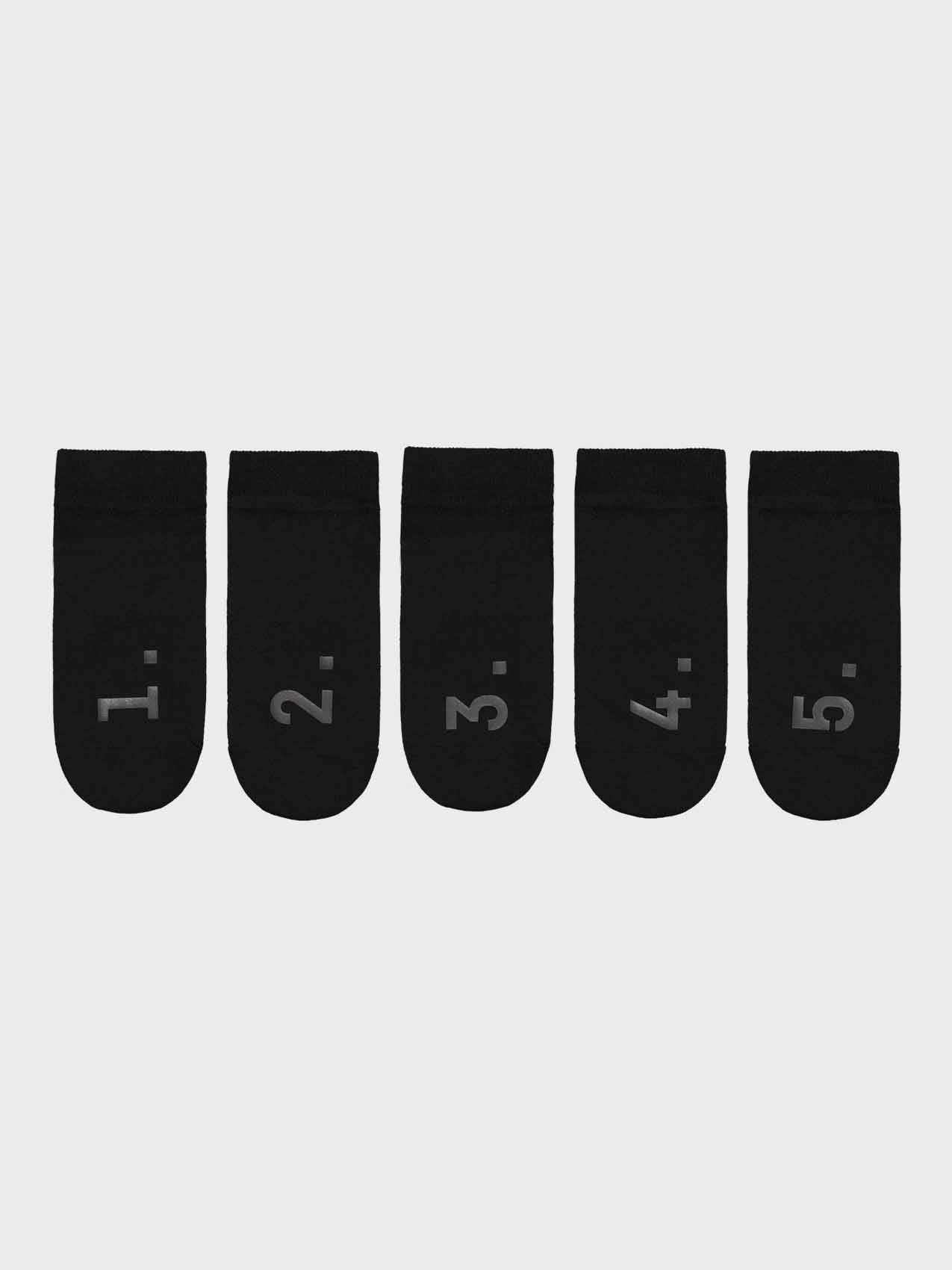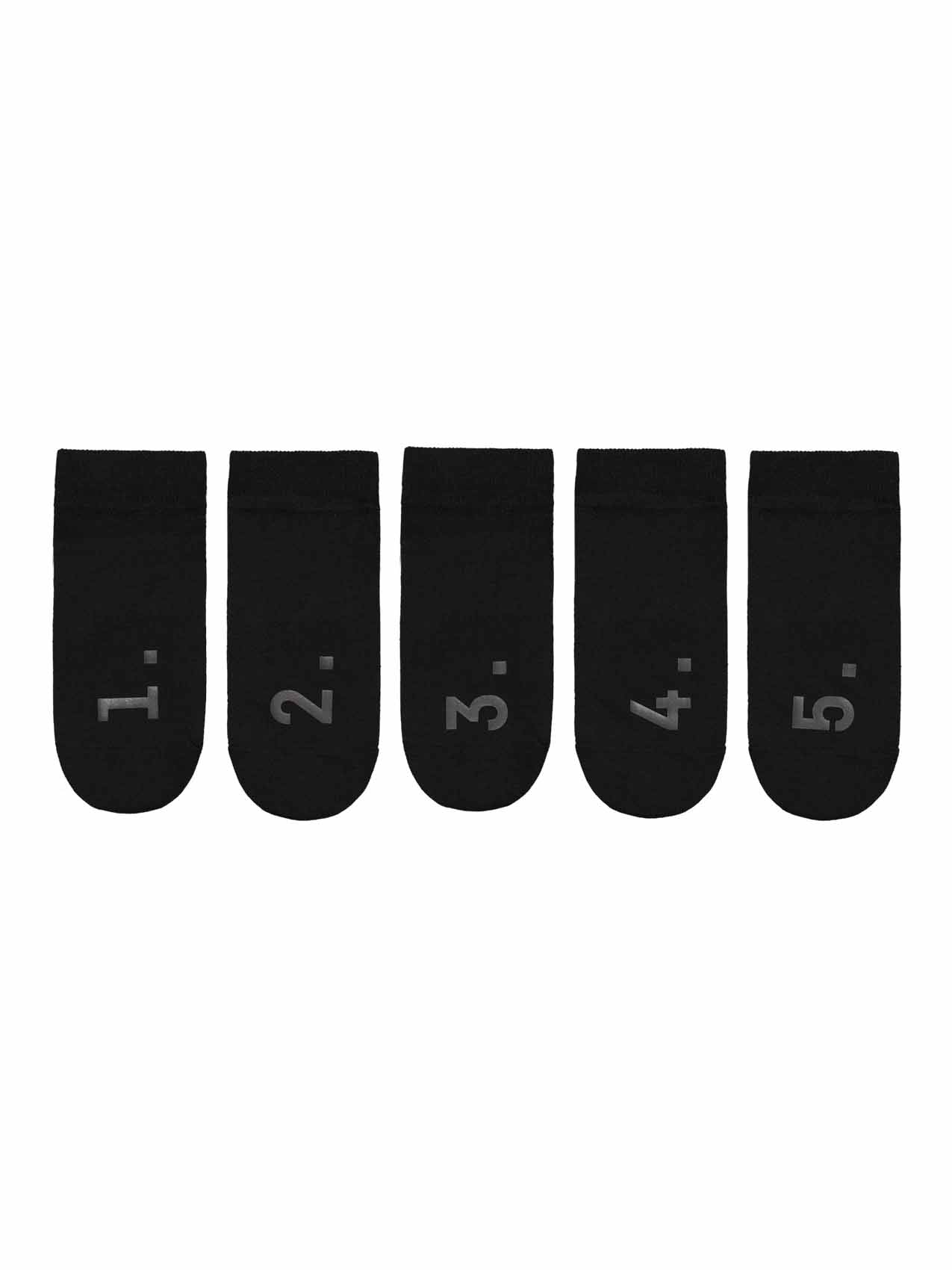 Viisi sneaker socks
---
Five socks
Black print
---
Lucky number, birthday or street? Easy to remember when it's printed on socks.
No pairs, only 5 spares. This Five single socks set contains five socks instead of pairs as usual. We know the washing machine is going to eat at least one. Mix and match freely instead of worrying over a lost sock.
Moiko's sneaker socks are made of soft, long fibered eco-cotton.
85% eco cotton
11% polyamid
4% spandex