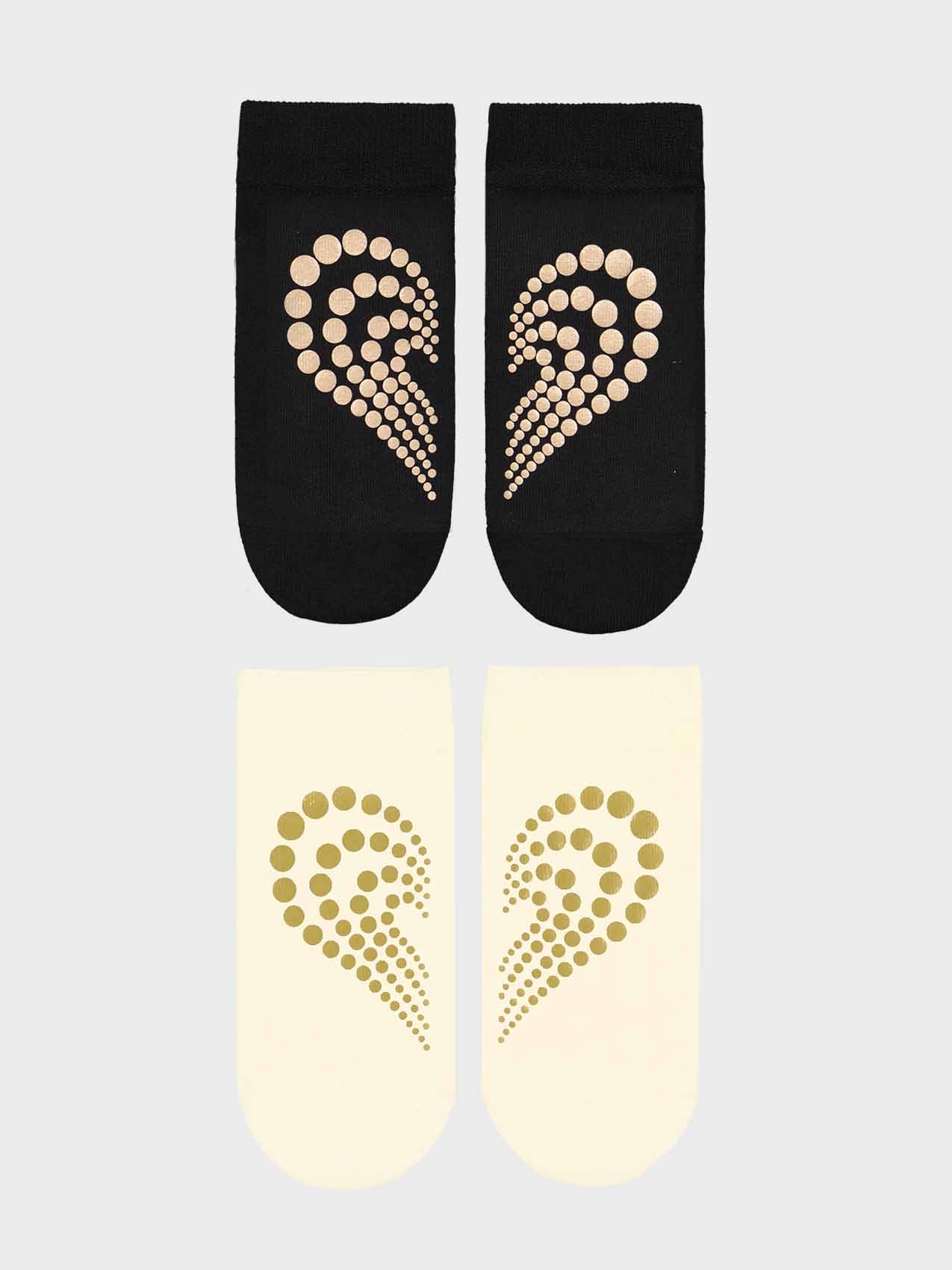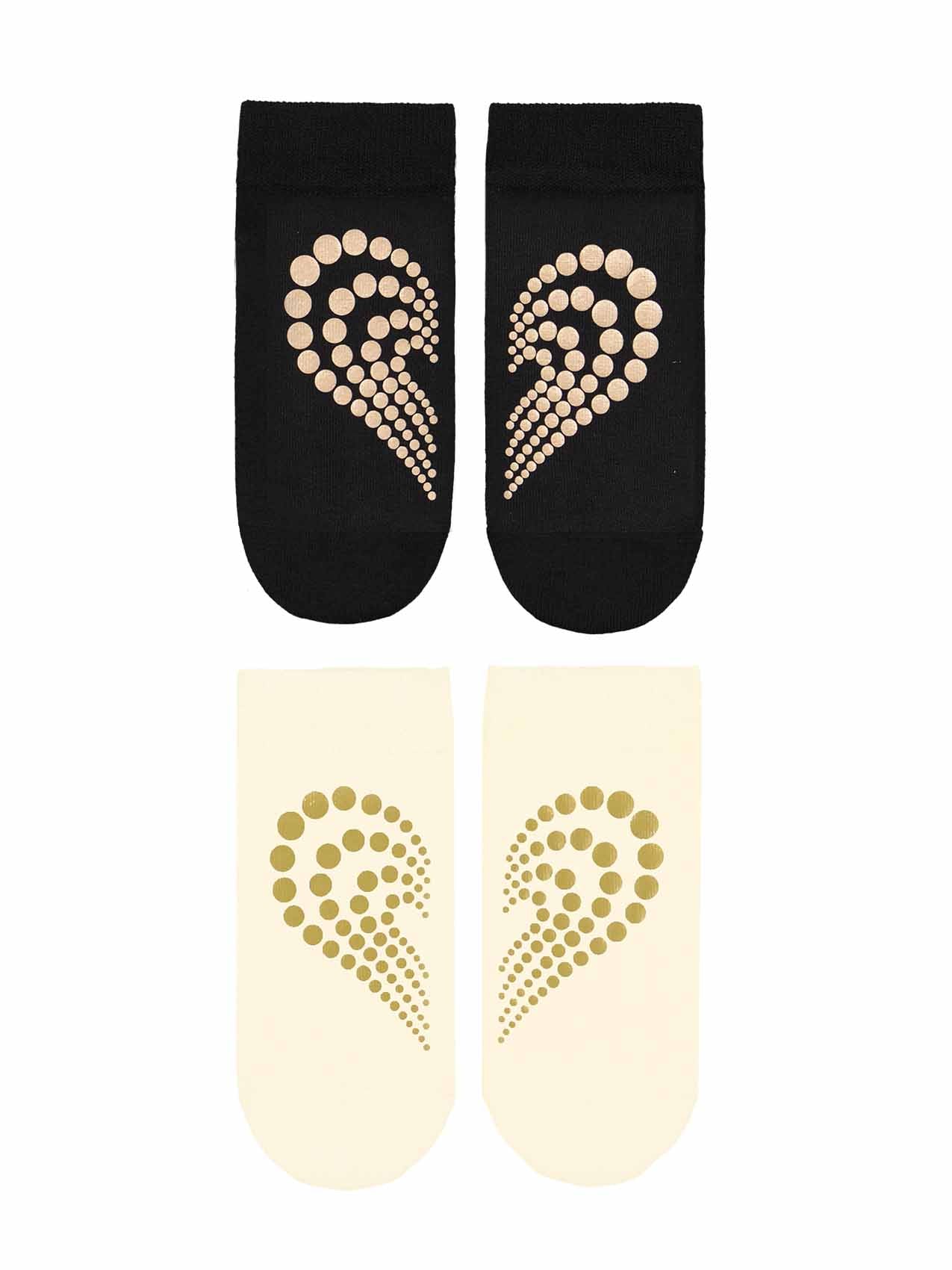 Lempi socks
---
Two pairs
Gold/bronze print
---
Moiko's well-known hearts are now available in socks as well. Halves become heart when you connect your feet.The Lempi print is a timeless favourite, its delicacy and loveliness will charm you time and time again, and now it has the chance to shine in new metallic shades.
Two perfect pairs in black and ecru.
Moiko's sneaker socks are made of soft, long fibered eco-cotton.
85% eco cotton
11% polyamid
4% spandex