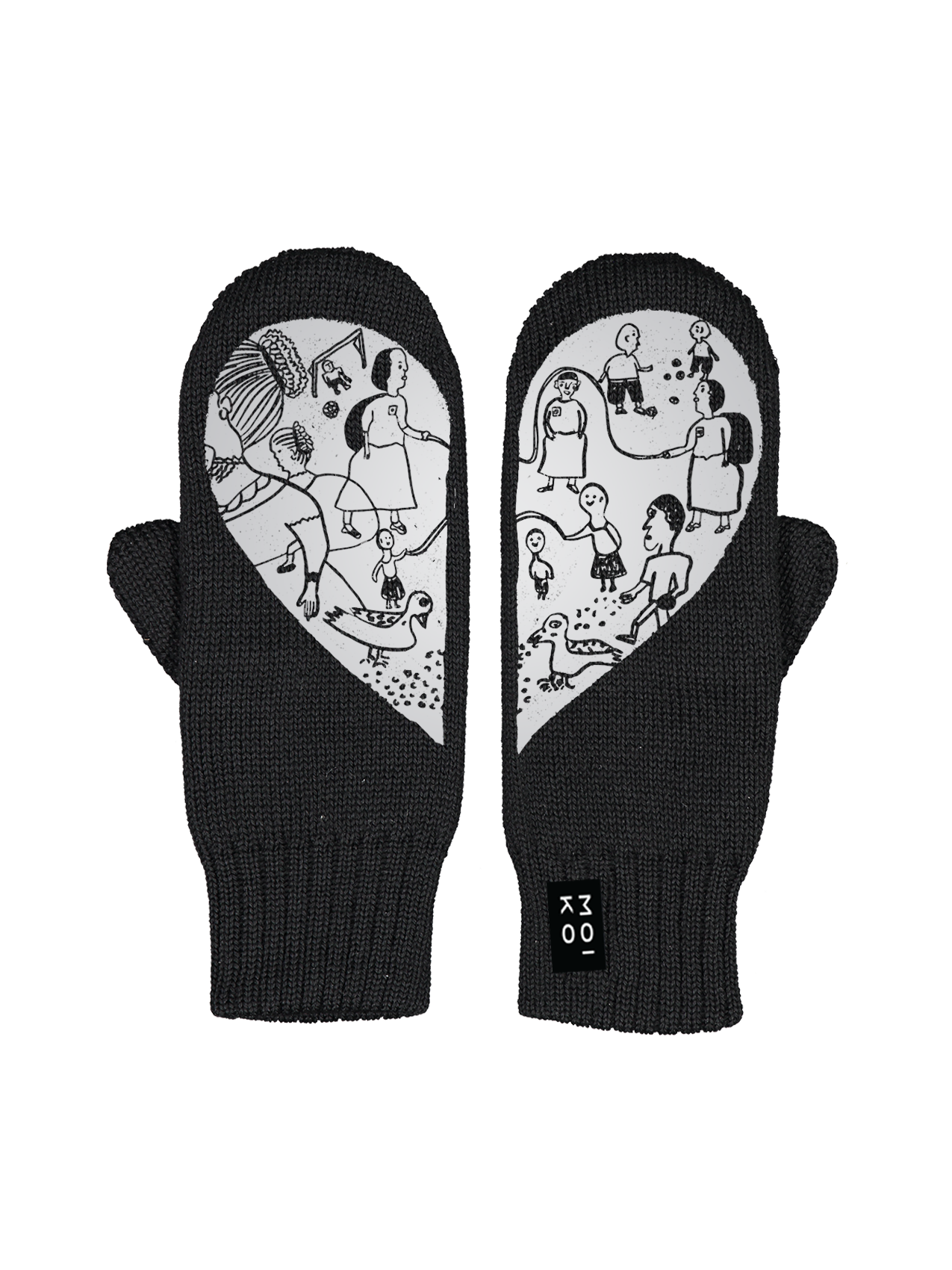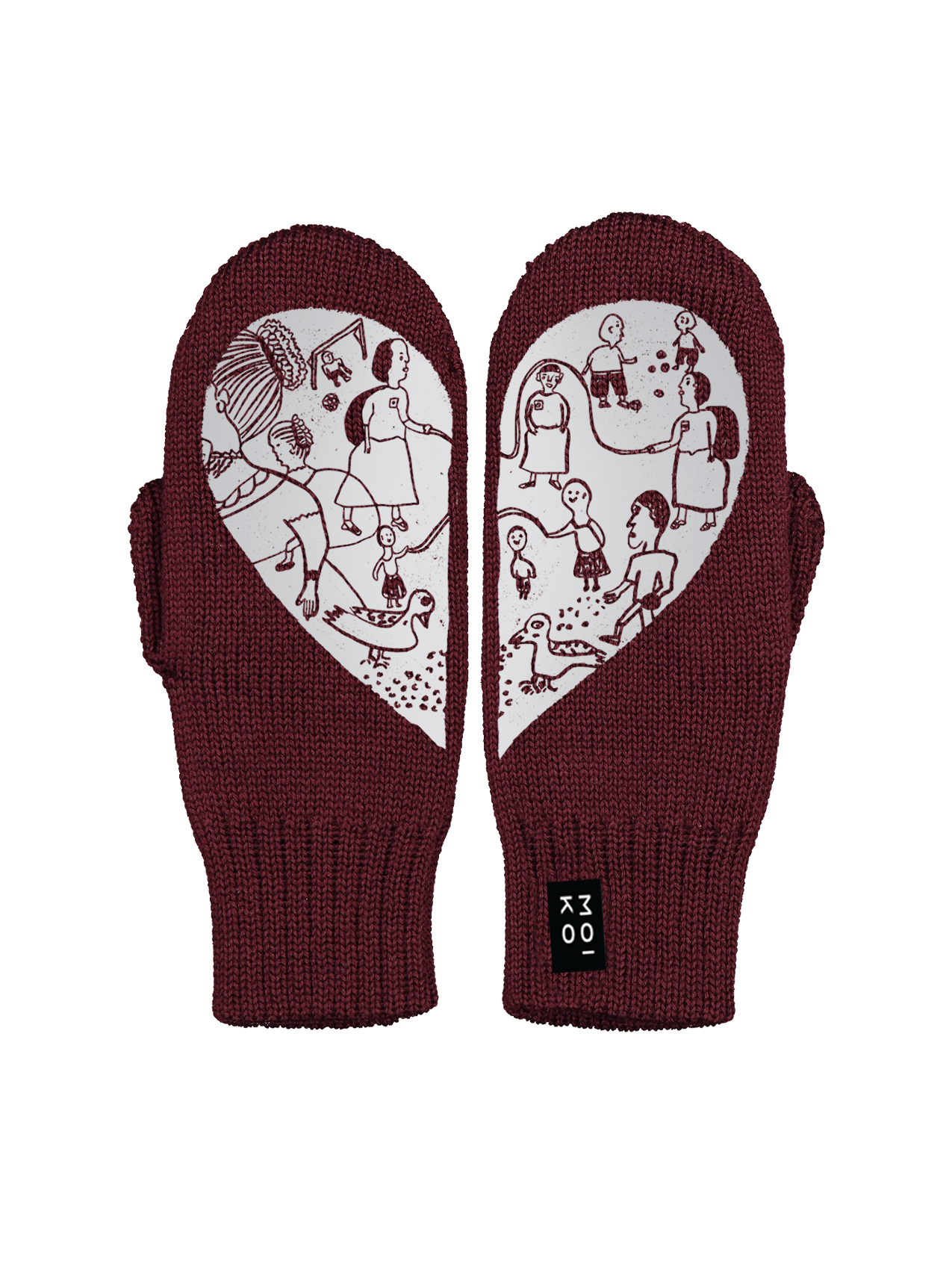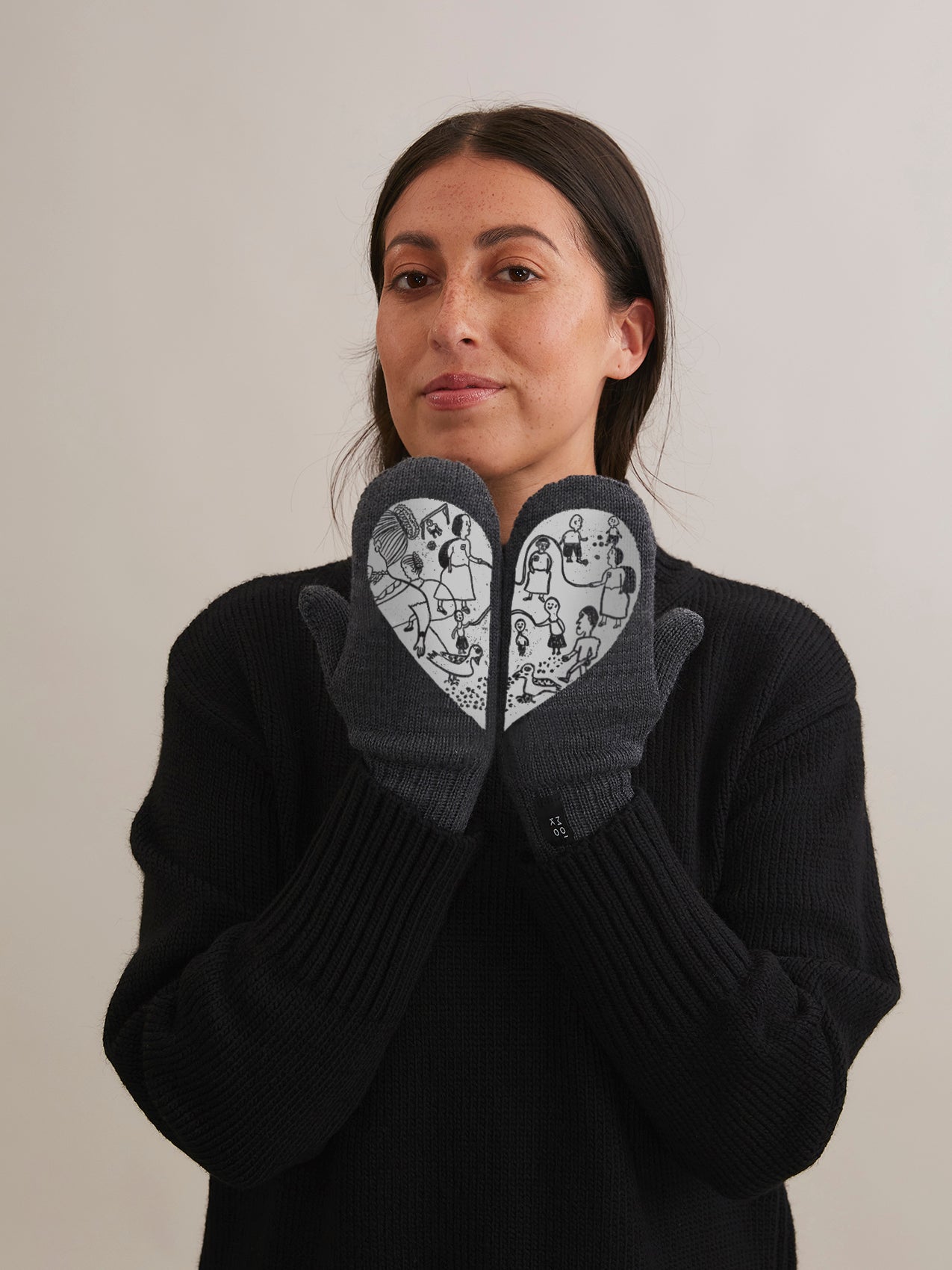 Yhdessä mittens
---
Double knit merino mittens
Reflective print
---
Moiko asked some incredible, talented Ugandan children to draw what their day-to-day lives look like. We've created this lovely heart print by combining their amazing drawings. The halves on each sock form a whole heart, so all you have to do to bring people together is connect your hands.

By purchasing these products, you are helping children who live in extreme poverty. For each product sold, 1 euro will be donated to World Vision Finland.
RA/2017/776
These reflective mittens are made of high-quality mulesing-free merino wool in Tampere, Finland. Merino wool feels luxuriously soft on the skin and the double knit keeps your hands warm. A beautiful reflective pattern has been printed on the mittens. The prints are added by us in our own studio in Lauttasaari, Helsinki.
Don't forget to wear CE-certified reflectors! Moiko CE-reflectors can be found here.