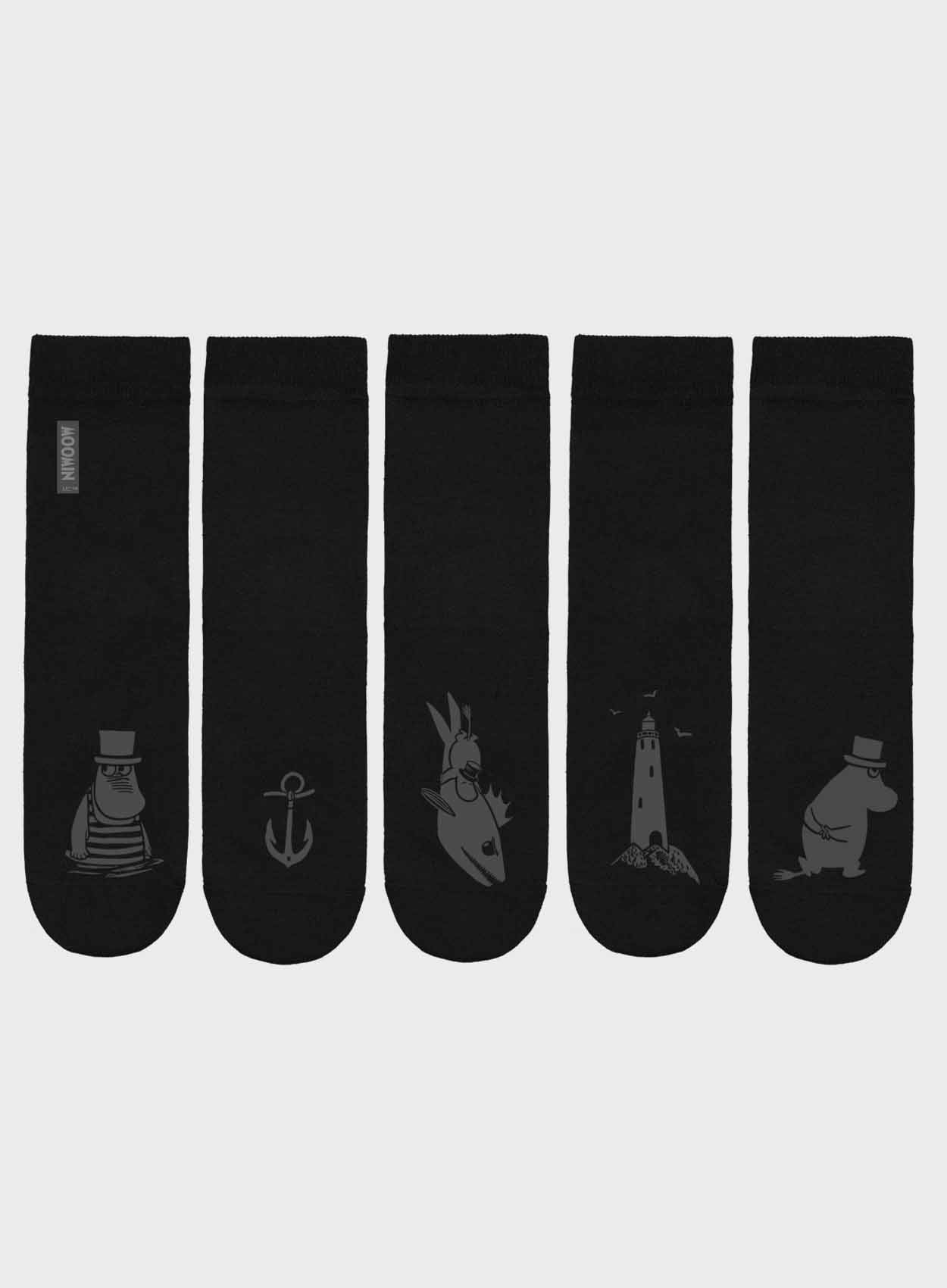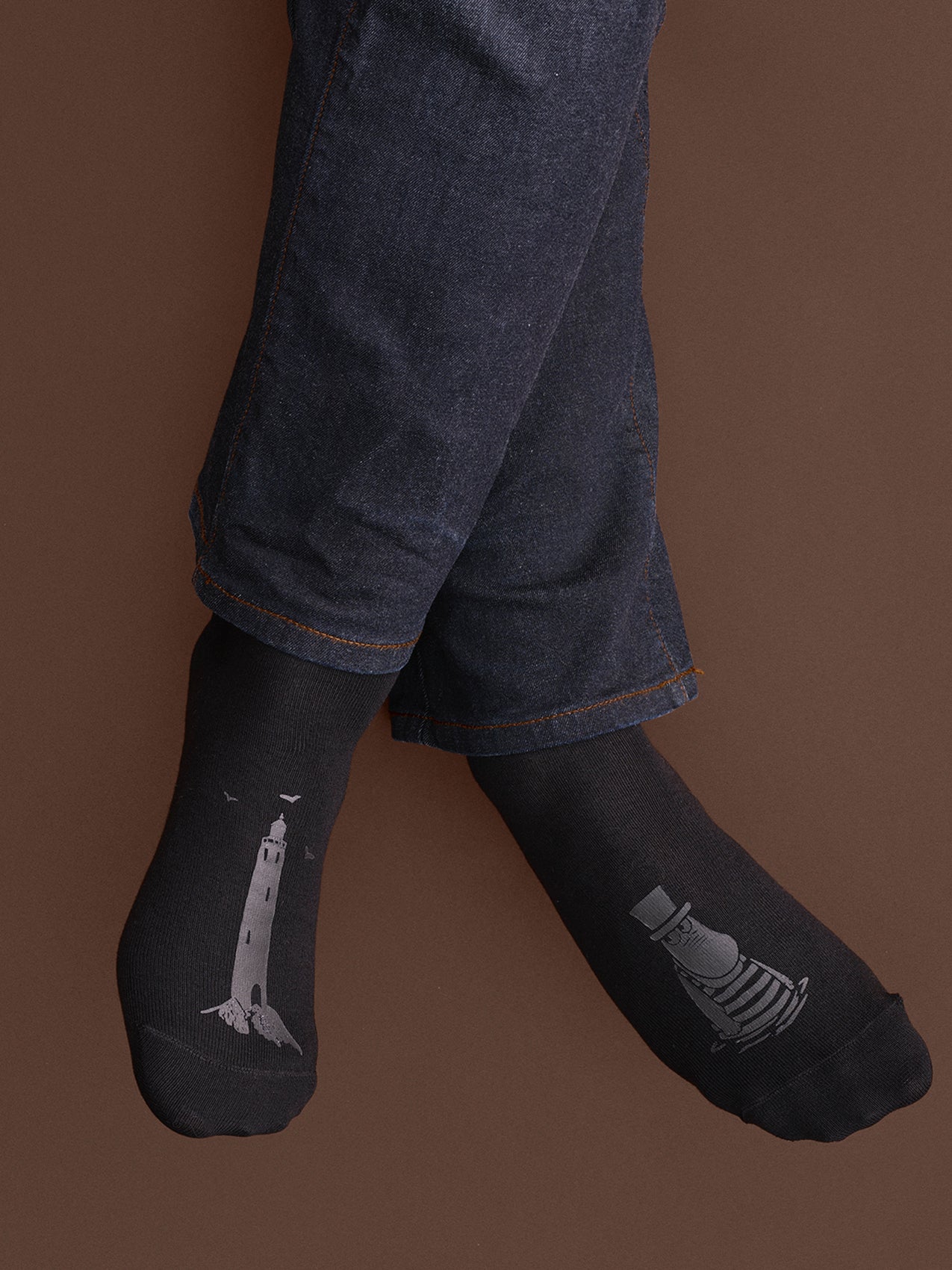 "Moominpappa at Sea" socks
---
Five socks
Black print
---
No pairs, only 5 spares. This Five single socks set contains five socks instead of pairs as usual. We know the washing machine is going to eat at least one. Mix and match freely instead of worrying over a lost sock.
"There was the sea – his sea – going past, wave after wave, foaming recklessly, raging furiously, but, somehow, tranquil at the same time. He felt completely alive from the tip of his ears to the tip of his tail." (Moominpappa at Sea, Tove Jansson)
Did your sock lose its companion and is now sad and lonely? Maybe the dog ate it, or it simply vanished into thin air. This situation is exactly why we decided to offer you the chance to only buy a single sock to replace the one you lost. Buy a matching one, or go crazy and mix and match prints and colours. At the checkout, add the sock of your choice to the "additional information" field: Aallot, Viisi, Paratiisi or Vuokot. Please note that custom made products can not be changed or returned.
The thread used for the socks was made by Pure Waste, who specialise in recycled materials. The cotton in the thread is recycled cutting from factories, and the polyester is made of recycled PET bottles. Did you know that 1kg of recycled cotton saves 11000 litres of water compared to virgin cotton? The socks are knit in Lithuania, and the prints are added by us in Helsinki. For hygienic reasons, we do not offer an exchange or return option for an opened sock package.