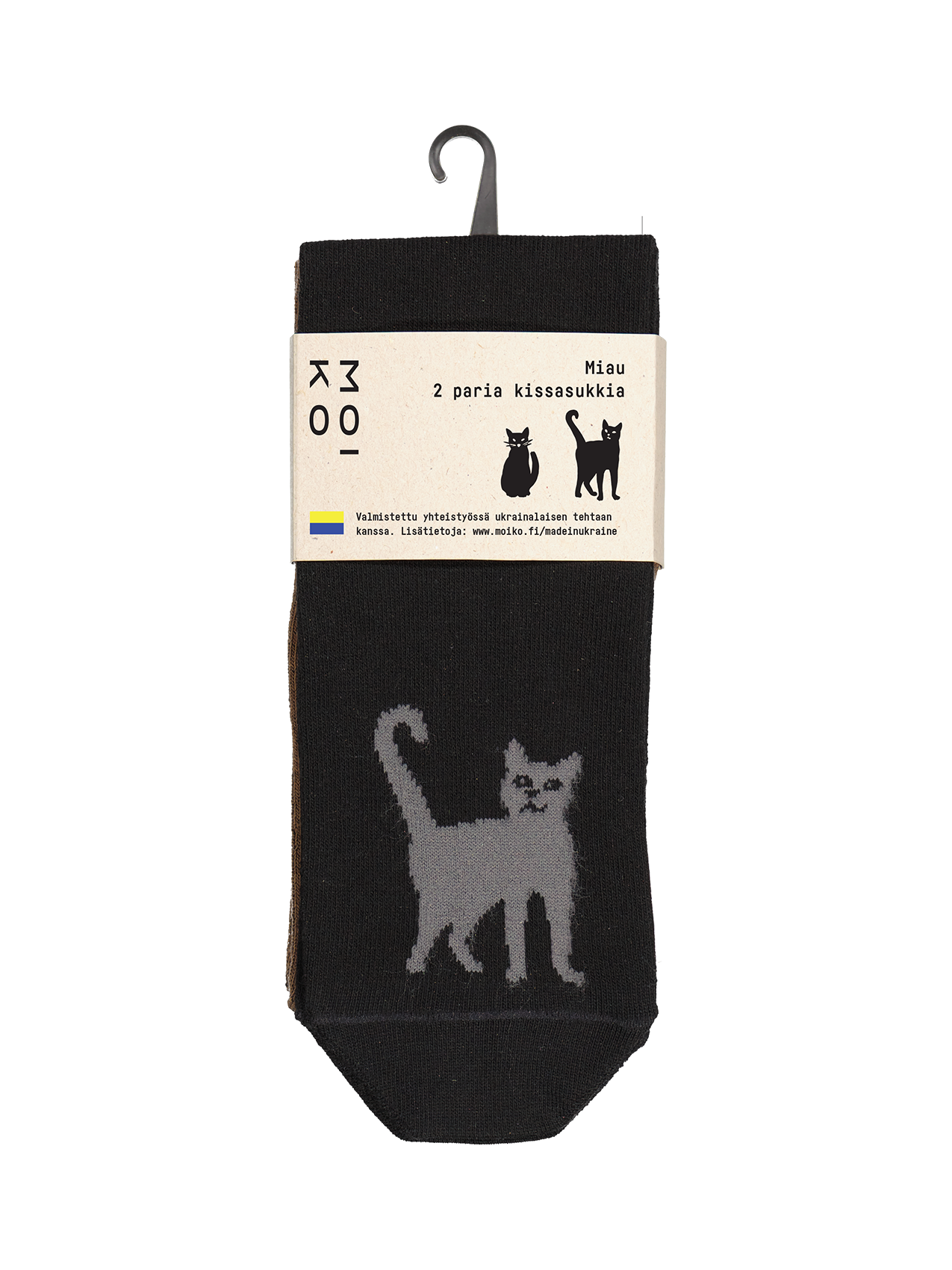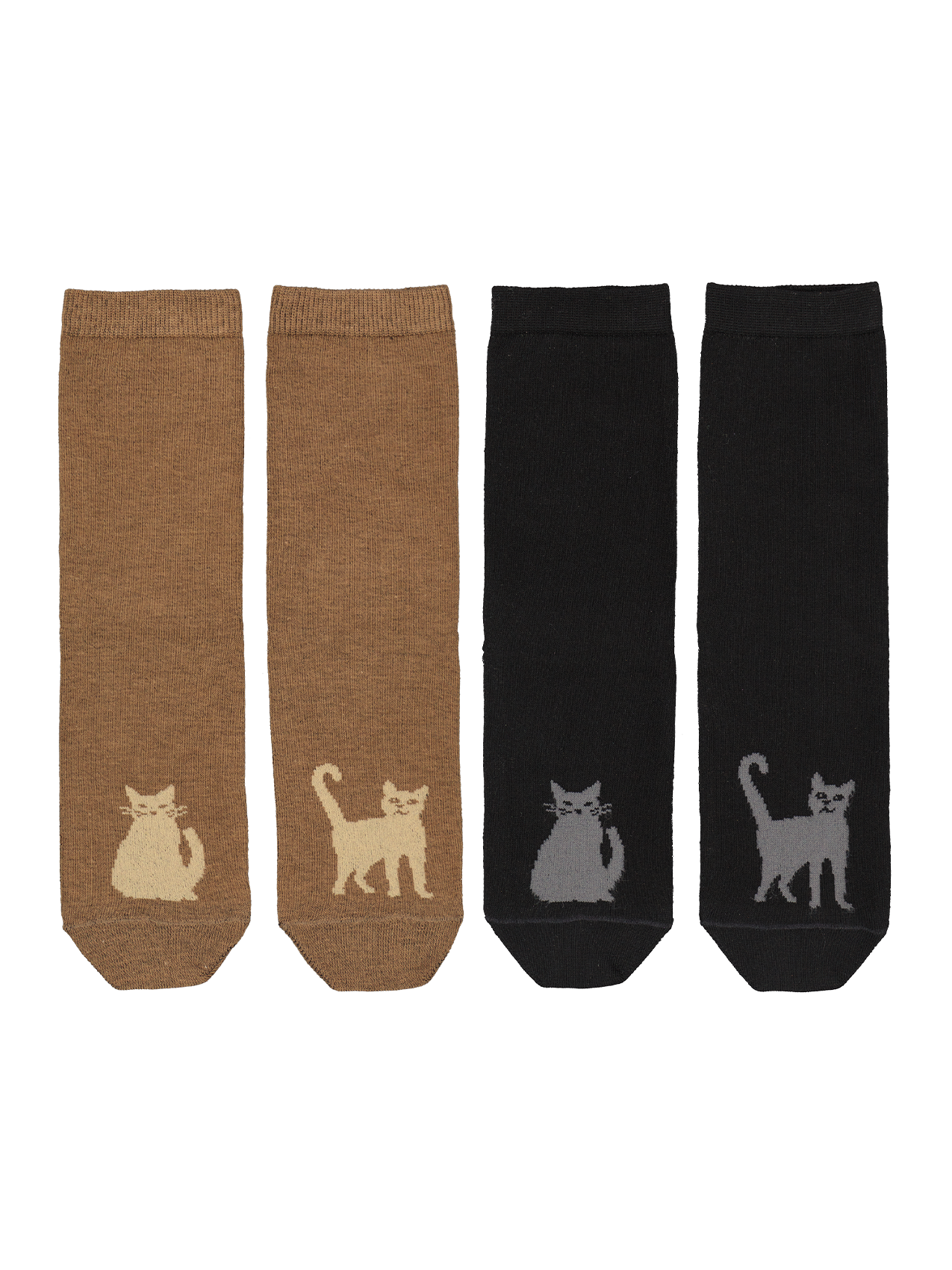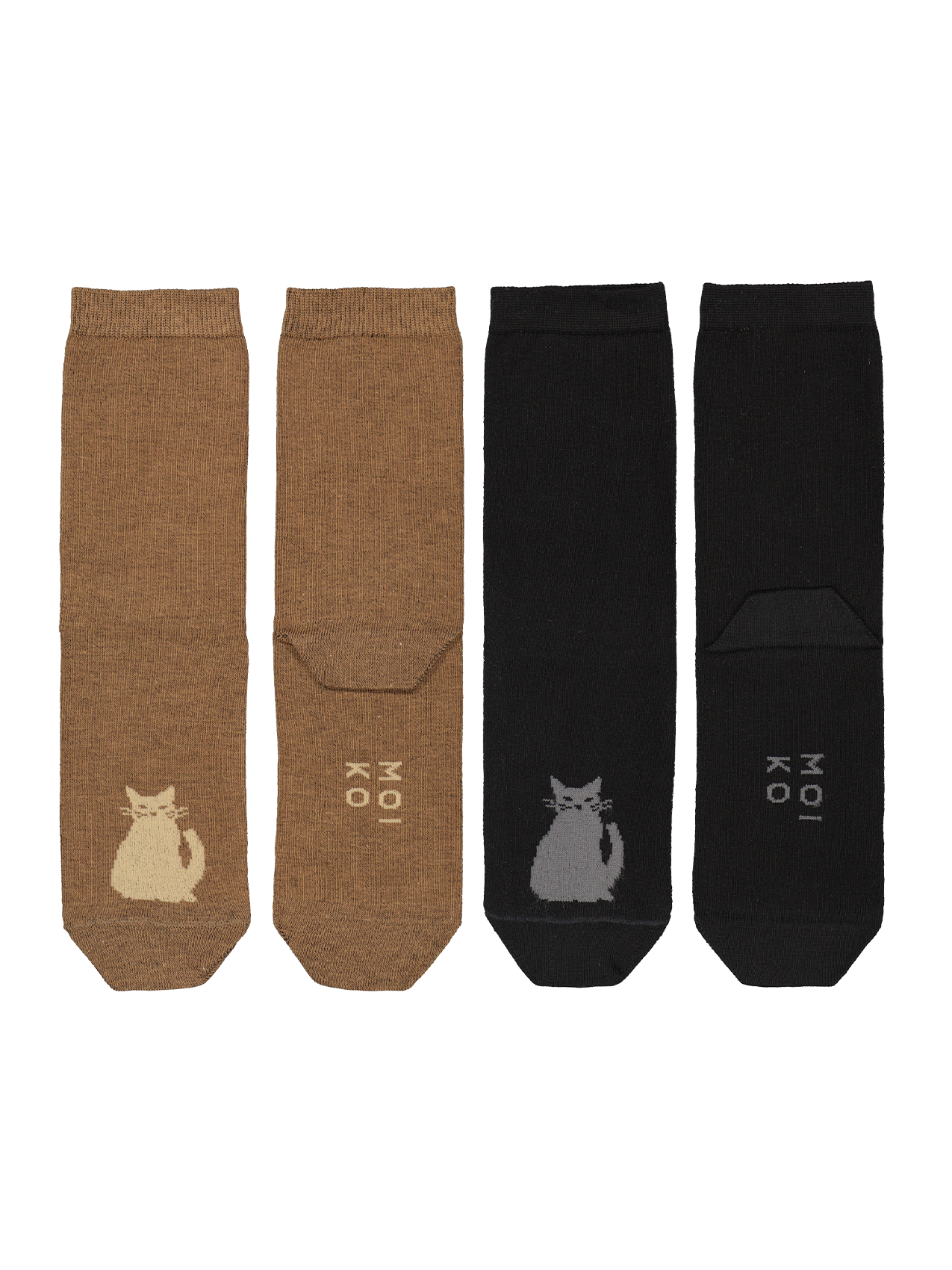 Miau socks
---
Knitted socks
---
Meow! Give your feet a hug with these wonderfully soft socks, adorned with a beautiful, personalised cat pattern. The socks are entirely knitted in Ukraine at the Lonkame factory. This is how we want to and feel we're able to support the Ukrainian economy and Ukrainian textile industry during these times.
The package includes a pair of black socks and a pair of taupe socks.
The material is 85% cotton, 10% polyamide and 5% elastane.