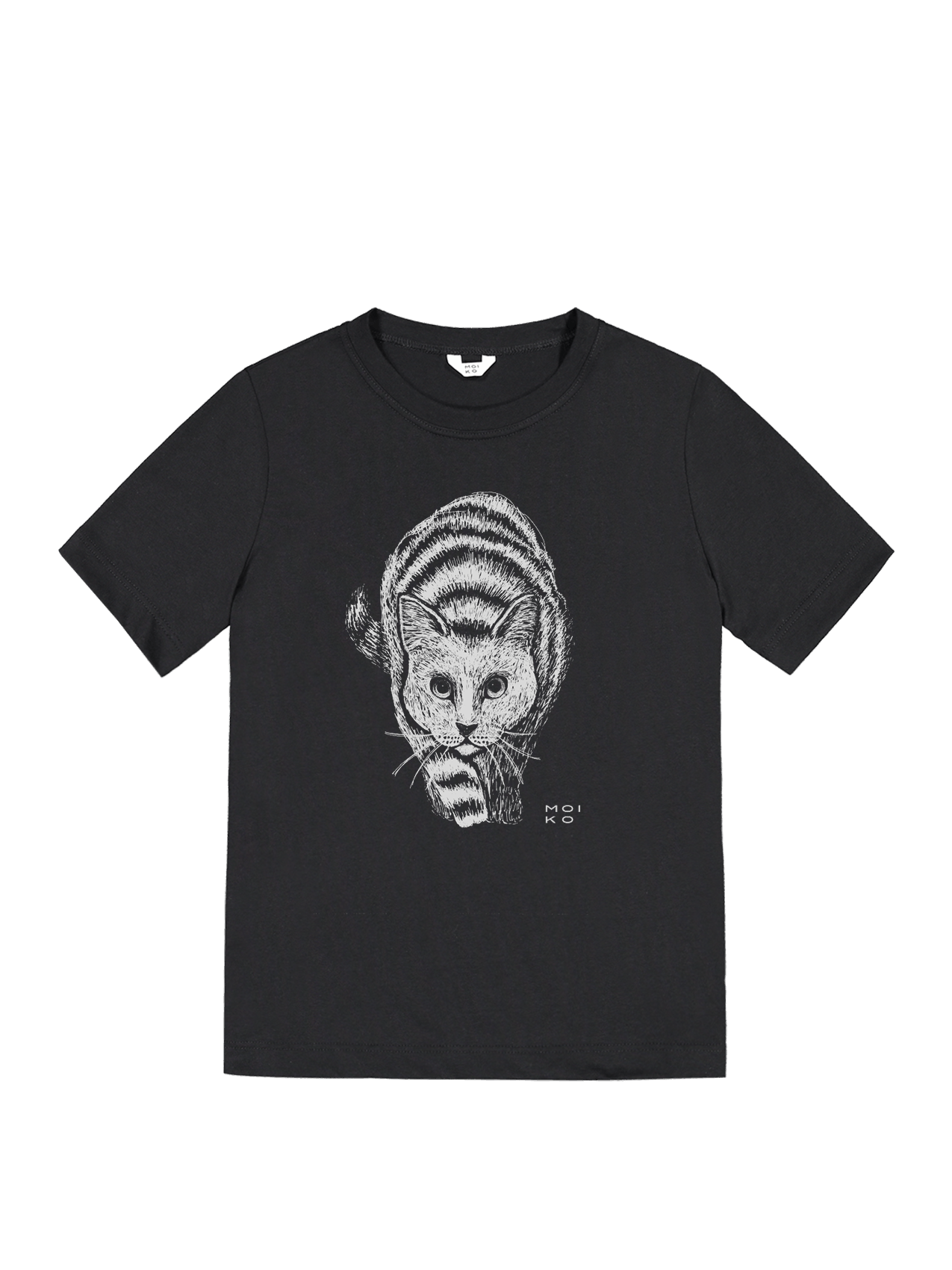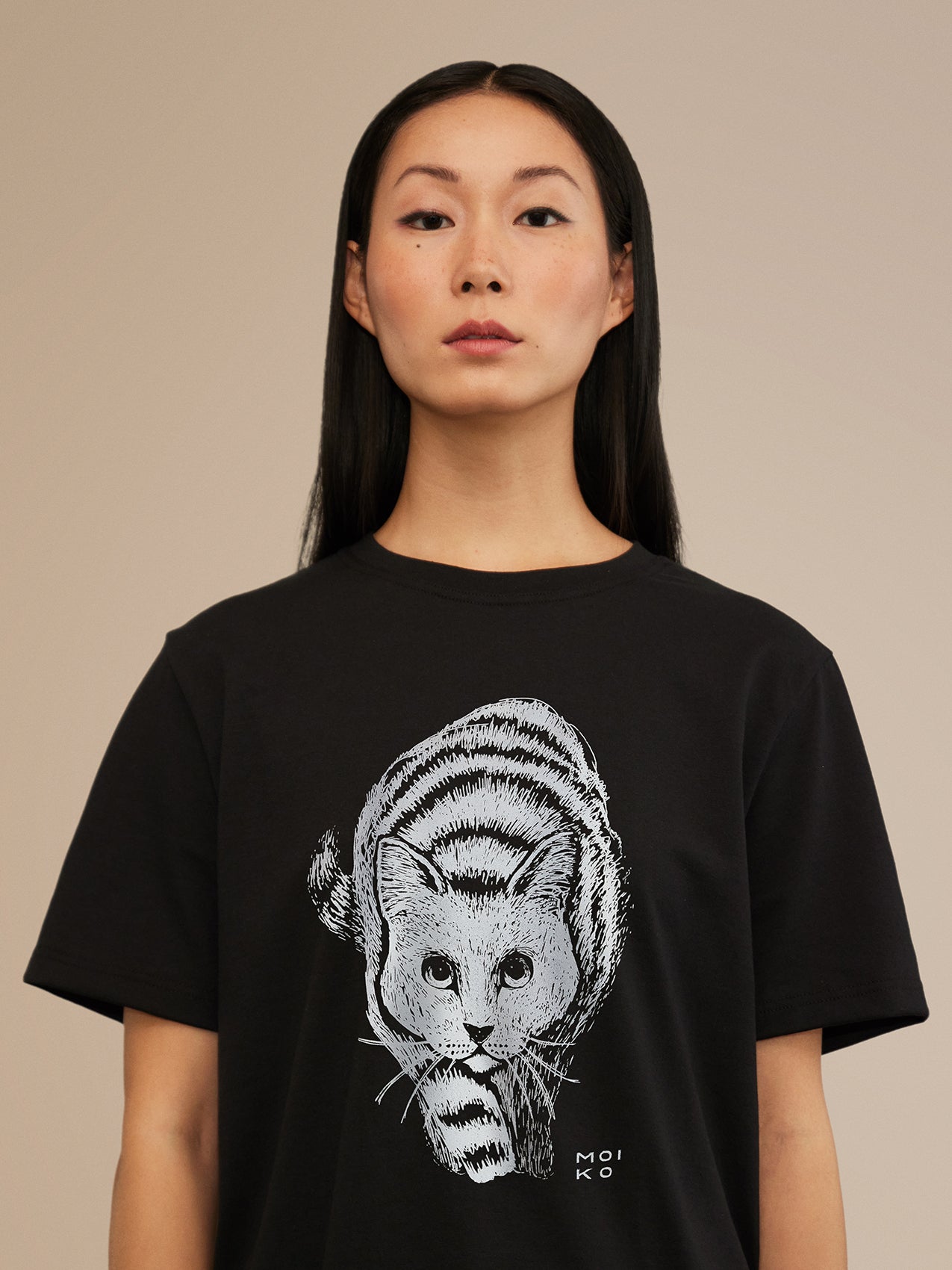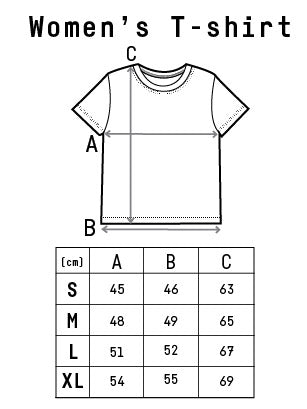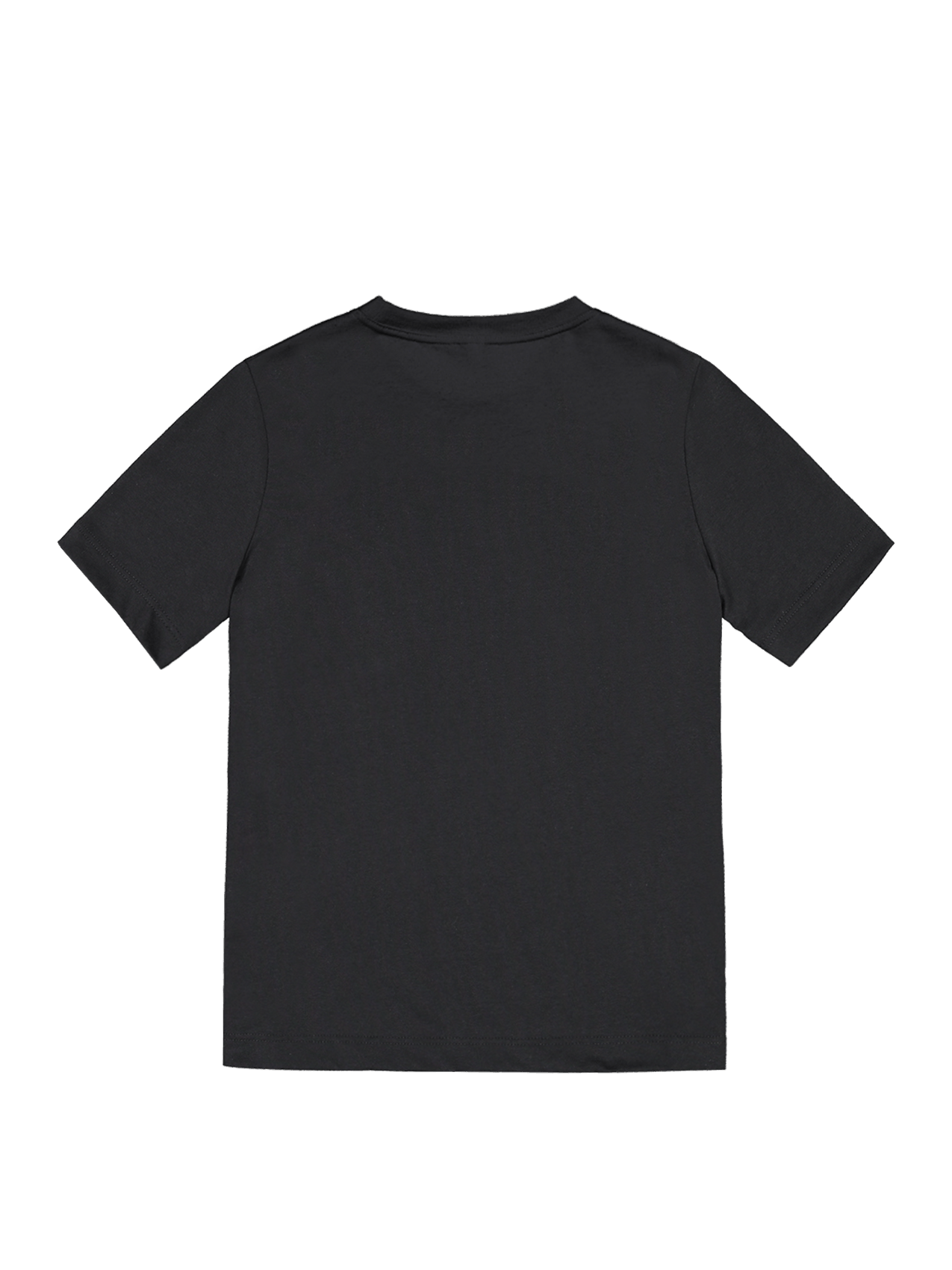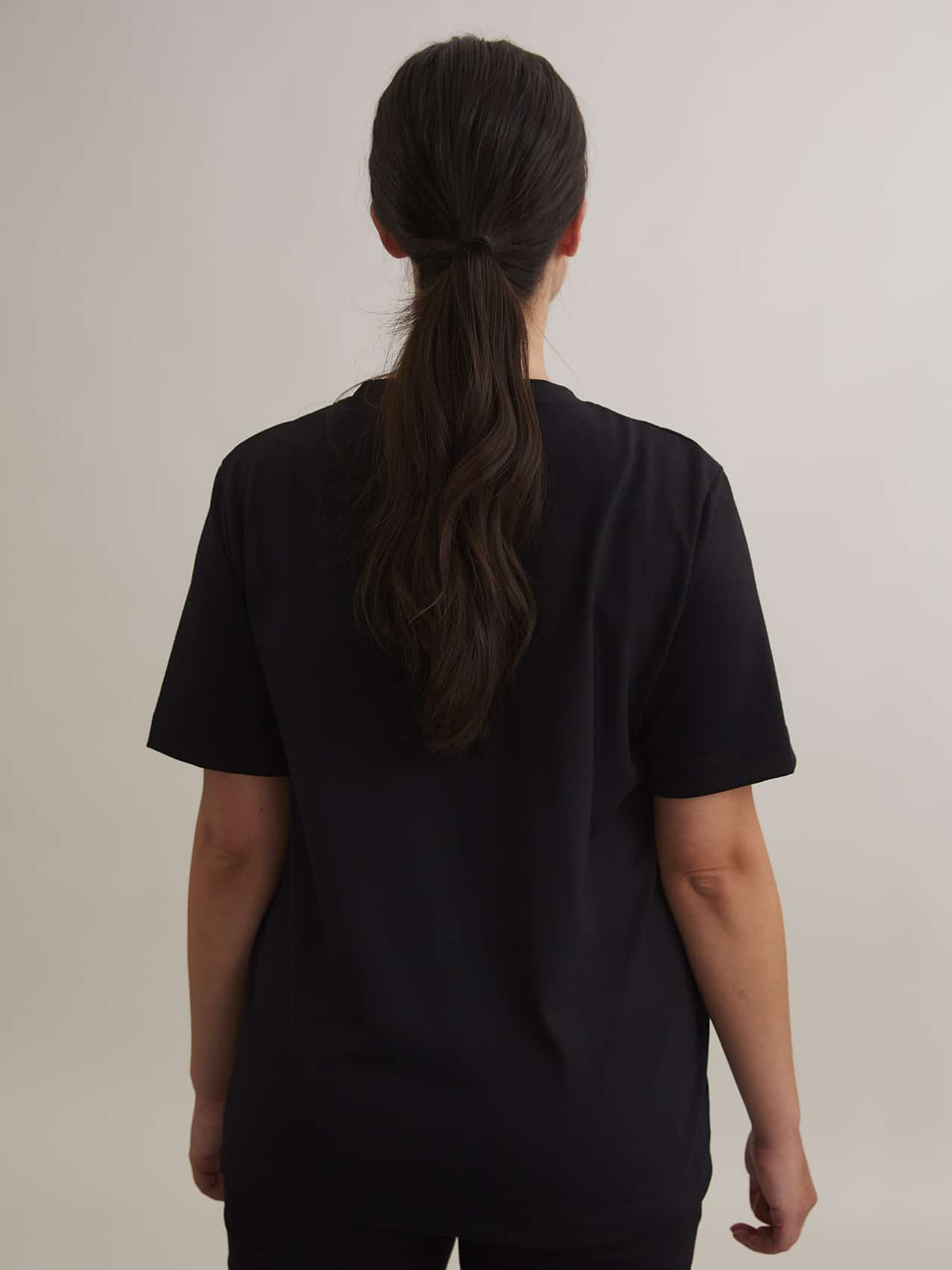 Katti women's t-shirt
---
Women's t-shirt
Reflective print
---
This "Katti" print was designed by Mari, one of our founders. The inspiration behind the print is her friend's cat Lissu: the close relationship between Lissu and her owner inspired Mari to draw cats specifically. Lissu was adopted by her owner from a foster home after living at a shelter. On this t-shirt, Lissu is stalking her prey; a fluffy toy mouse.
The t-shirts are made of recycled fabrics from Pure Waste, a Finnish company that manufactures their fabrics from textile industry cuttings and old plastic bottles. The fabric is 60% recycled cotton and 40% recycled polyester. The print is reflective.
Machine wash at 40 degrees.