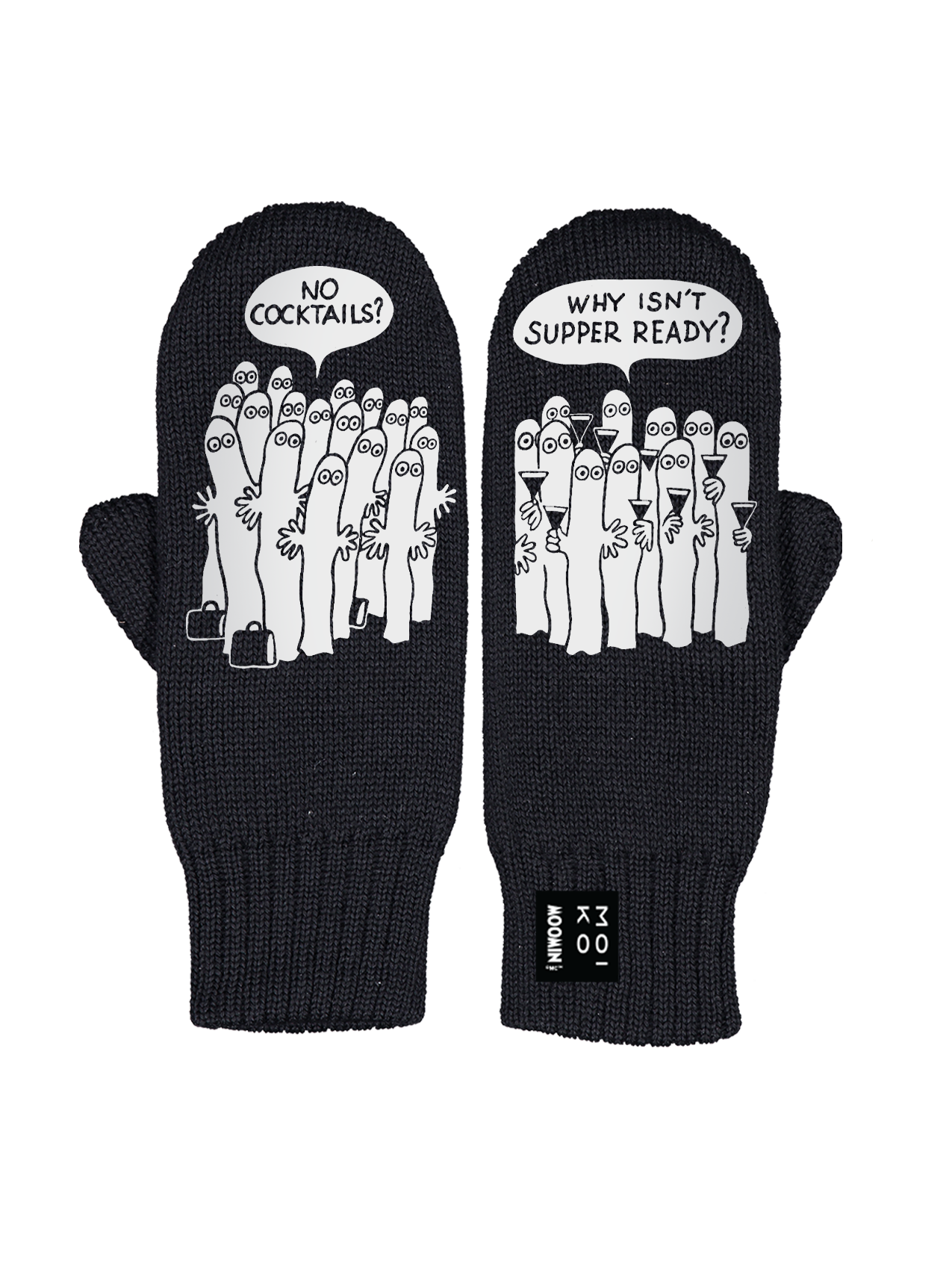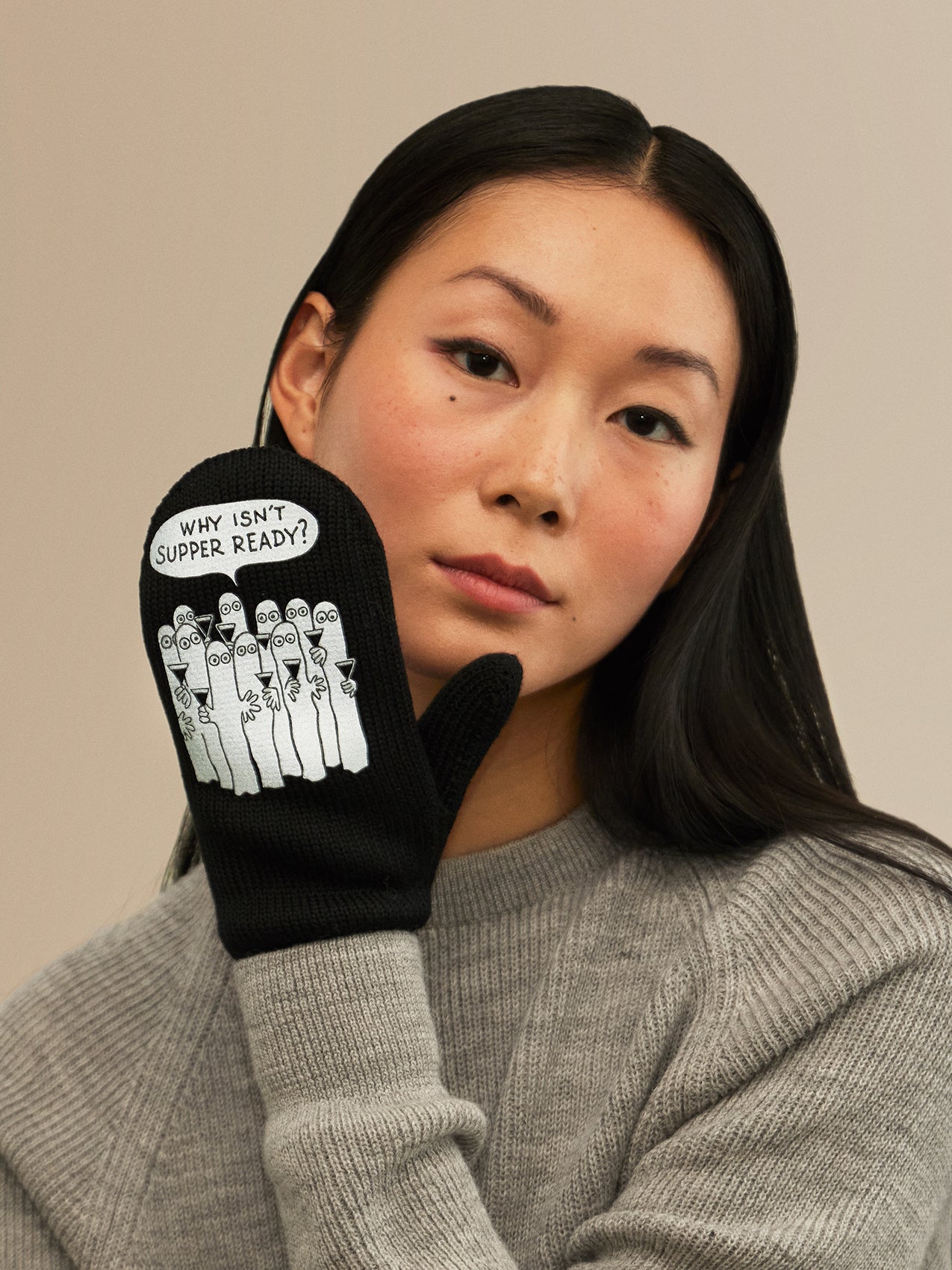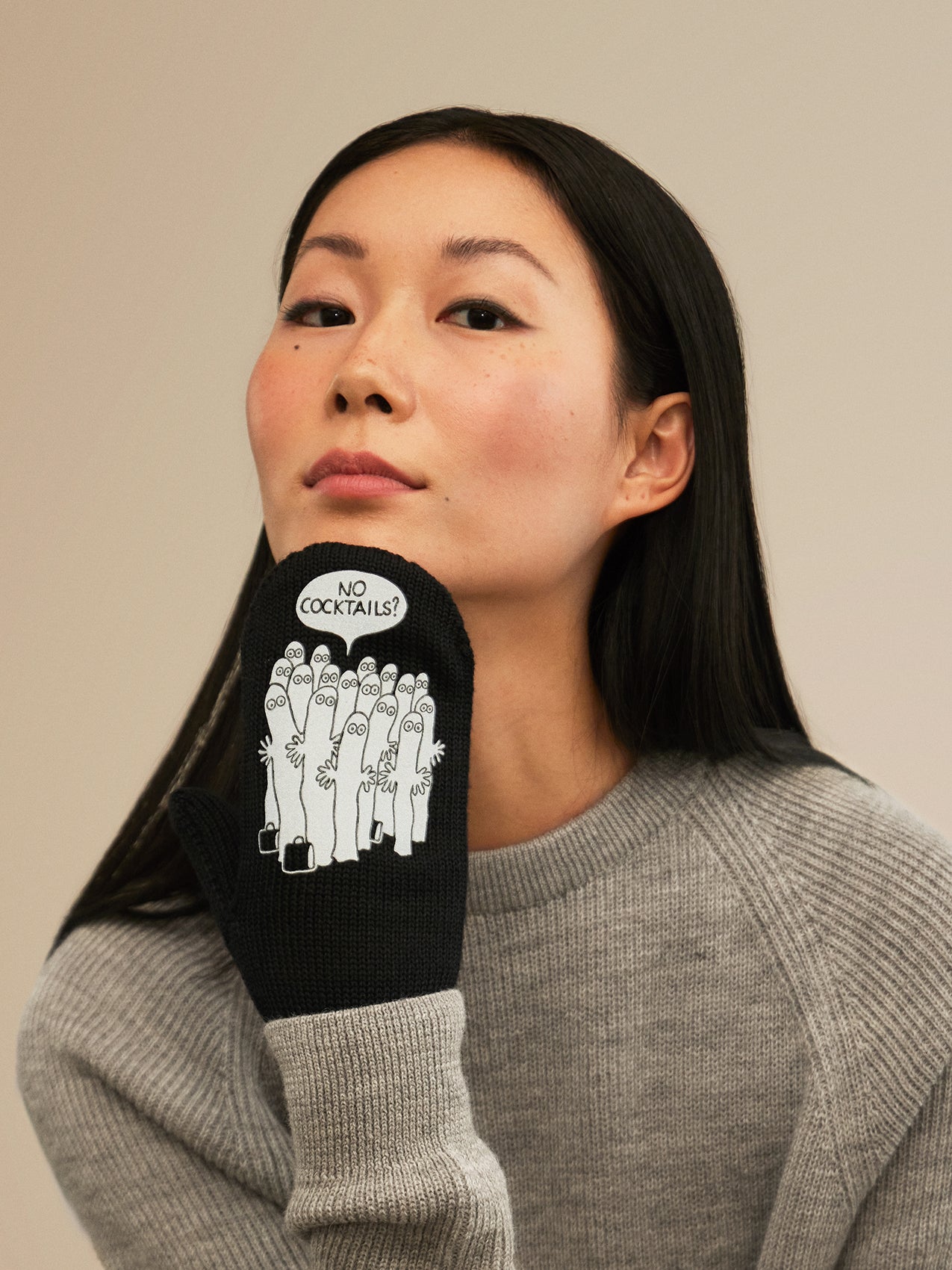 "Hattifatteners" mittens
---
Double knit merino mittes
Reflective print
---
Tove Jansson's Hattifatteners normally need lightning to glow, but not after we got our hands on them! Now these quirky creatures glow in the dark whenever light hits them. They're also quite direct, why isn't supper ready yet? Where are the cocktails?
These reflective mittens are made of high-quality mulesing-free merino wool in Tampere, Finland. Merino wool feels luxuriously soft on the skin and the knit keeps your hands warm. A beautiful reflective pattern has been printed on the mittens. The prints are added by us in our own studio in Lauttasaari, Helsinki.
Don't forget to wear CE-certified reflectors! Moiko CE-reflectors can be found here.