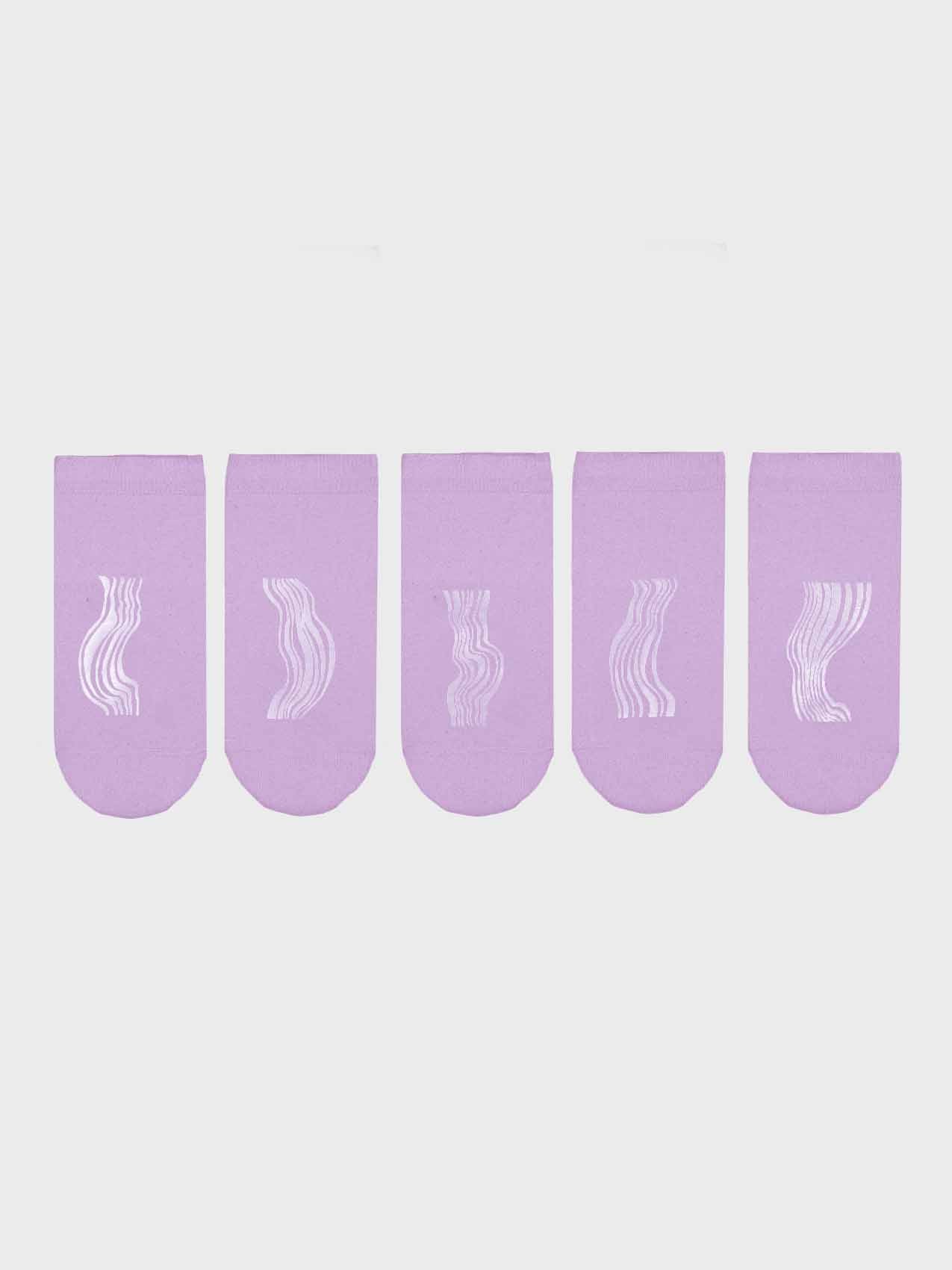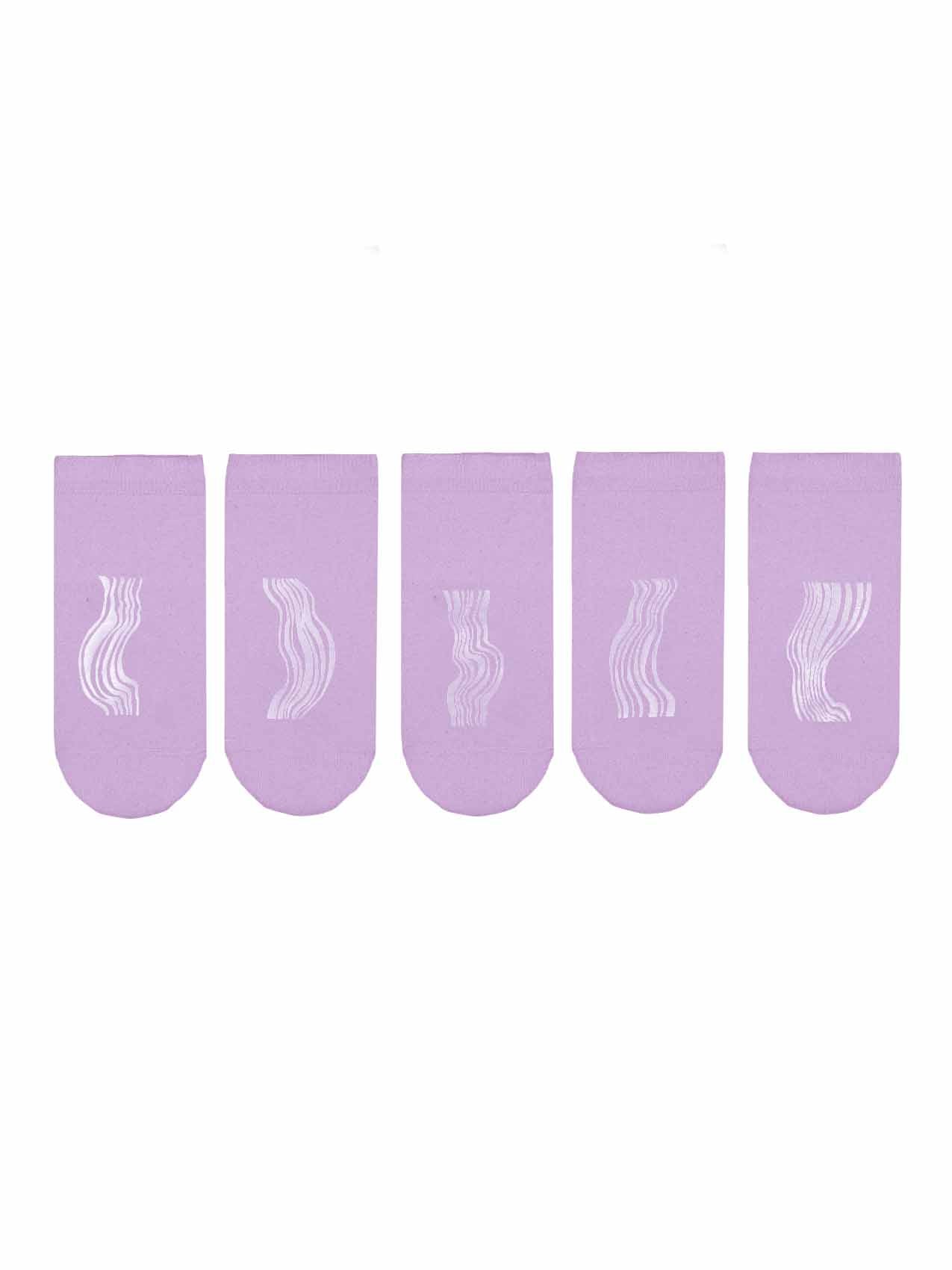 Aallot sneaker socks
---
Five socks
Lavender print
---
A warm summer breeze caresses your face as waves softly ripple around your toes. Birdsong reaches your ears and the wooden pier creaks gently, following the movement of the water. This lovely memory is present on our socks in a beautiful wave print, so the feeling stays with you.
No pairs, only 5 spares. This Five single socks set contains five socks instead of pairs as usual. We know the washing machine is going to eat at least one. Mix and match freely instead of worrying over a lost sock.
Moiko's sneaker socks are made of soft, long fibered eco-cotton.
85% eco cotton
11% polyamid
4% spandex