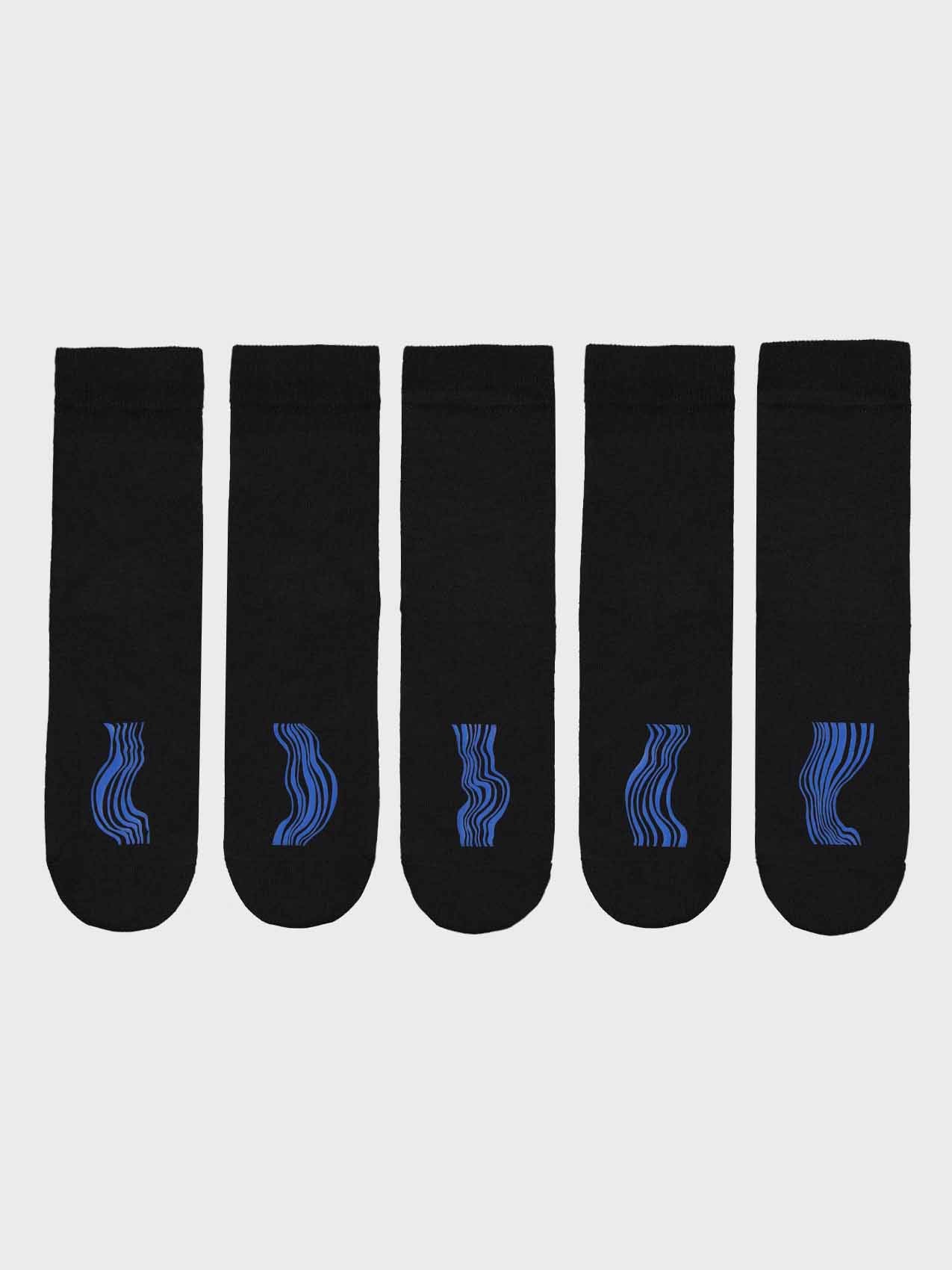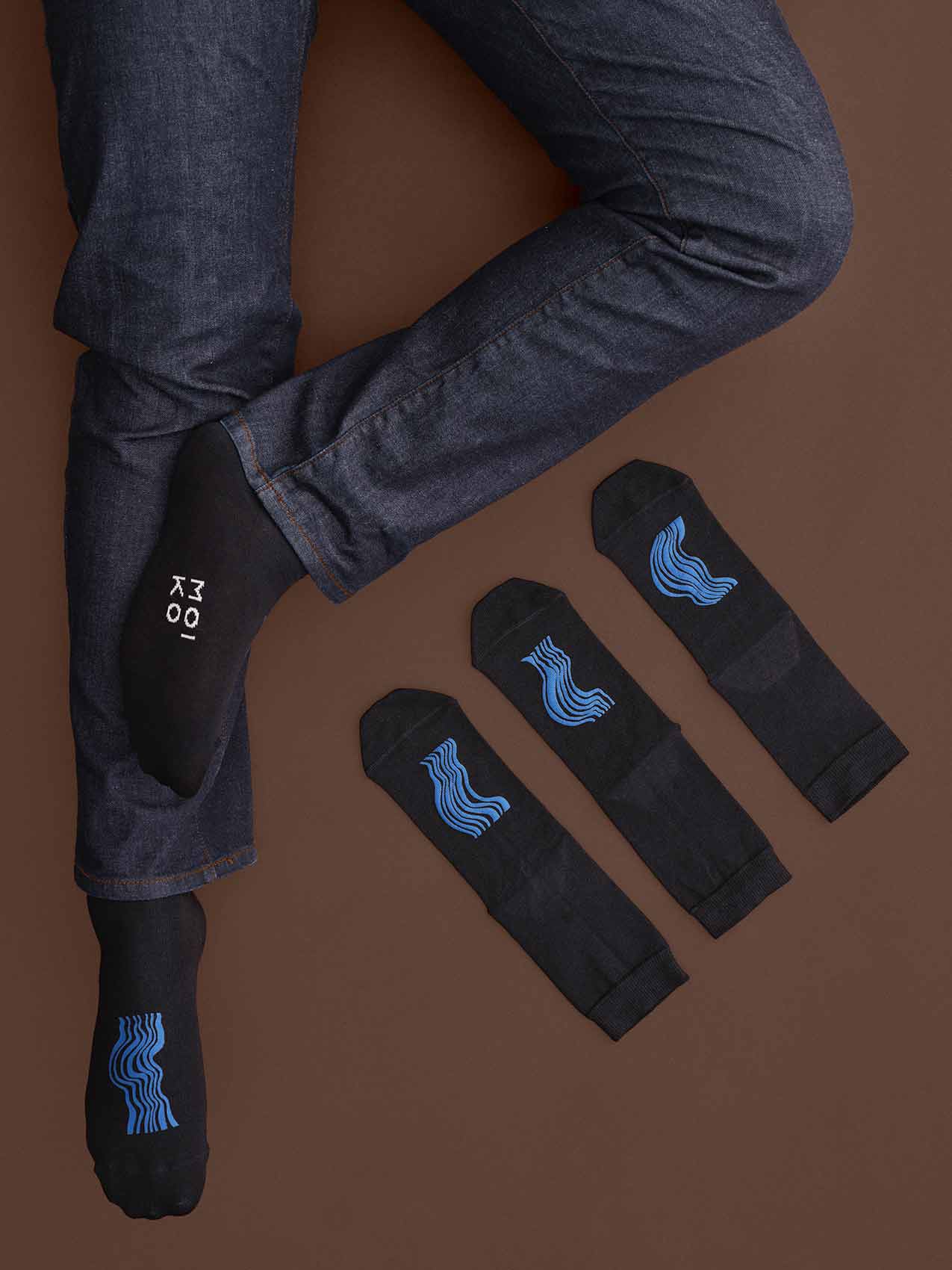 Aallot socks
---
Five socks
Blue print
---
No pairs, only 5 spares. This Five single socks set contains five socks instead of pairs as usual. We know the washing machine is going to eat at least one. Mix and match freely instead of worrying over a lost sock.
A warm summer breeze caresses your face as waves softly ripple around your toes. Birdsong reaches your ears and the wooden pier creaks gently, following the movement of the water. This lovely memory is present on our socks in a beautiful wave print, so the feeling stays with you.

The thread used for the socks was made by Pure Waste, who specialise in recycled materials. The cotton in the thread is recycled cutting from factories, and the polyester is made of recycled PET bottles. Did you know that 1kg of recycled cotton saves 11000 litres of water compared to virgin cotton? The socks are knit in Lithuania, and the prints are added by us in Helsinki. For hygienic reasons, we do not offer an exchange or return option for an opened sock package.