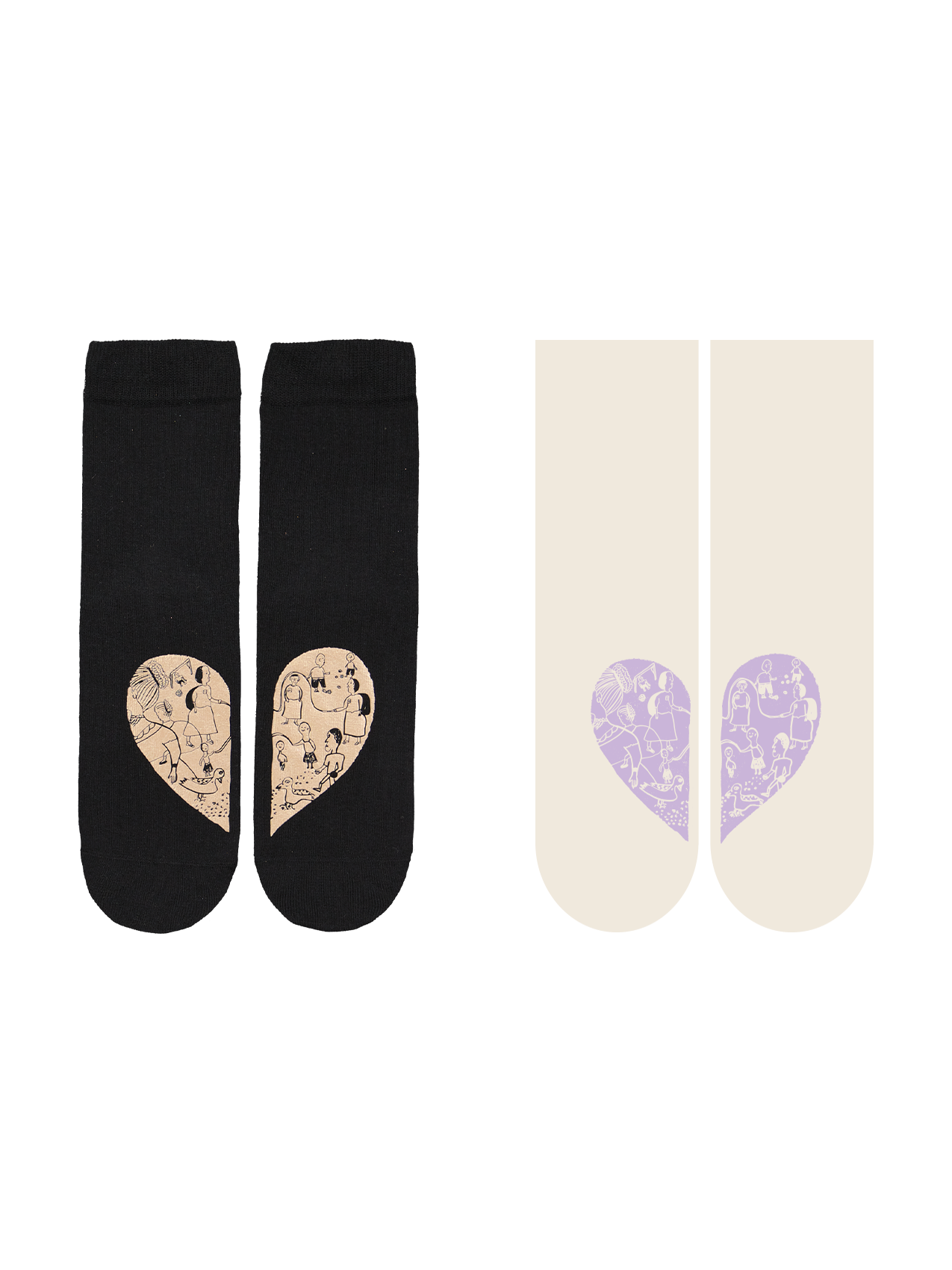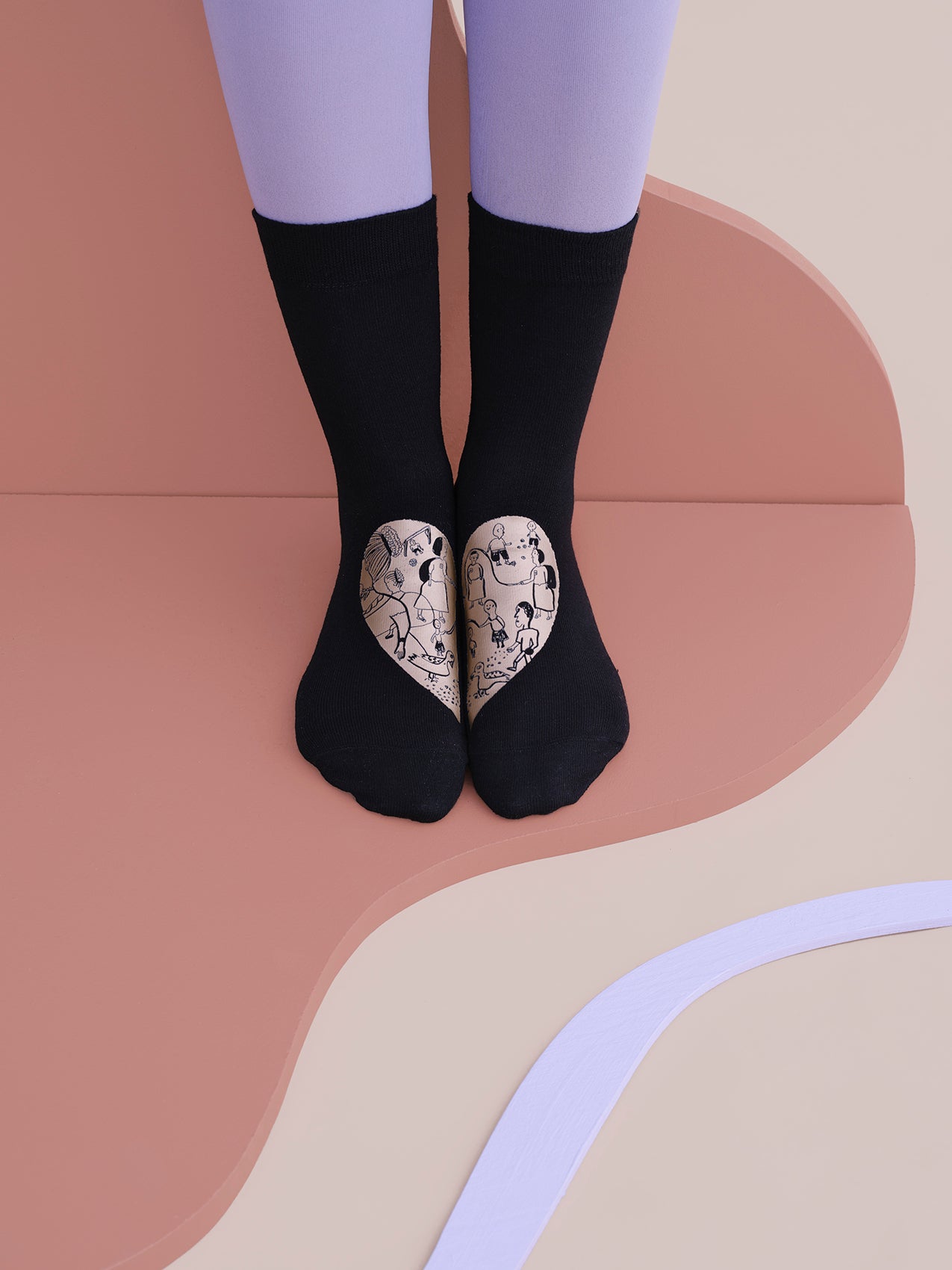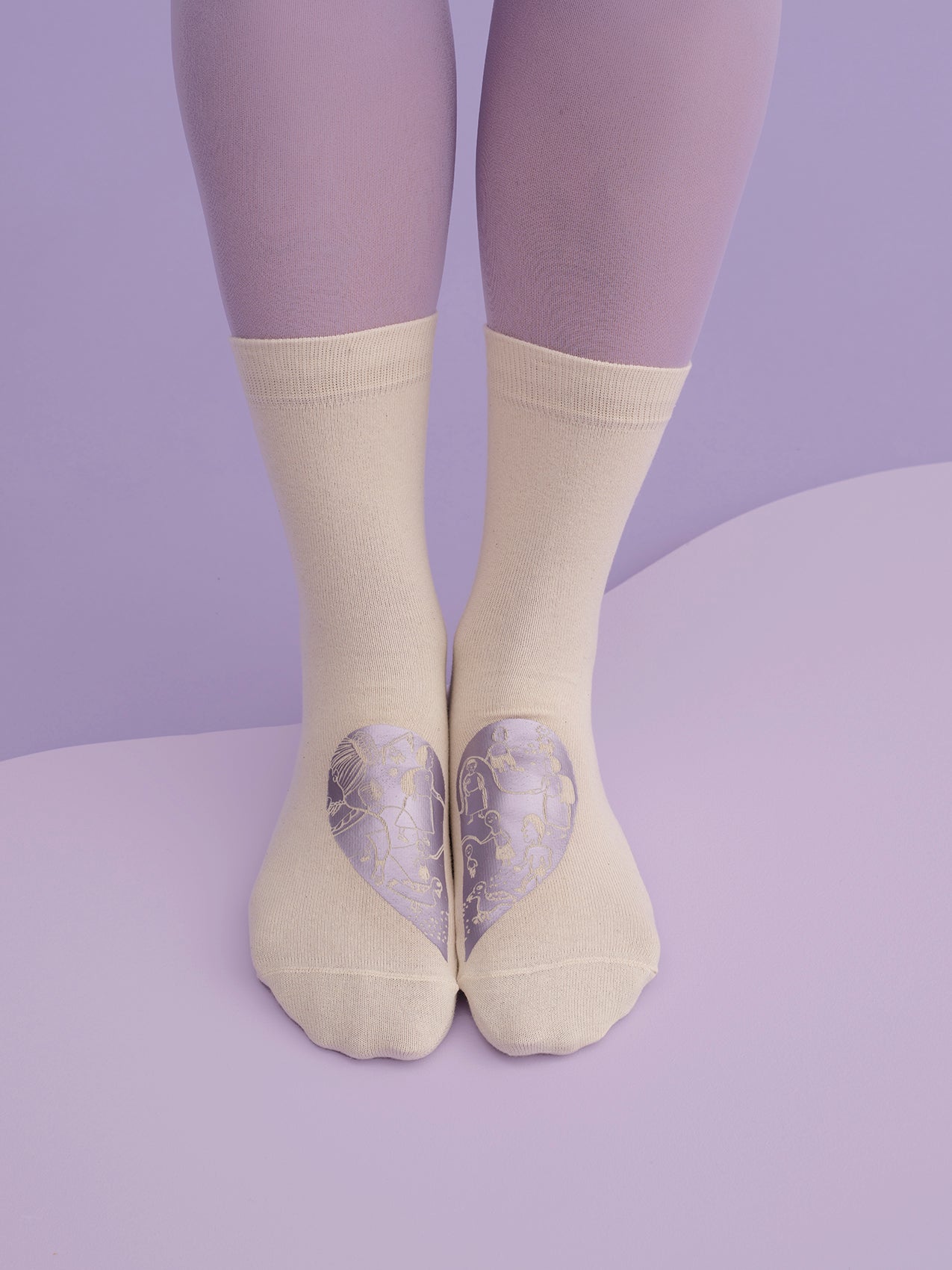 Yhdessä socks
---
Two pairs
Bronze/Lavender print
---
Moiko asked some incredible, talented Ugandan children to draw what their day-to-day lives look like. We created this lovely heart print by combining their amazing drawings. The halves on each sock form a whole heart, so all you have to do to bring people together is connect your feet.
By purchasing these products, you are helping children who live in extreme poverty. For each product sold, 1 euro will be donated to World Vision Finland.
RA/2017/776
The set includes one pair of black socks and one pair of ecru socks.
The thread used for the socks was made by Pure Waste, who specialise in recycled materials. The cotton in the thread is recycled cutting from factories, and the polyester is made of recycled PET bottles. Did you know that 1kg of recycled cotton saves 11000 litres of water compared to virgin cotton? The socks are knit in Lithuania, and the prints are added by us in Helsinki. Please note that for hygienic reasons, we do not offer an exchange or return option for an opened sock package.