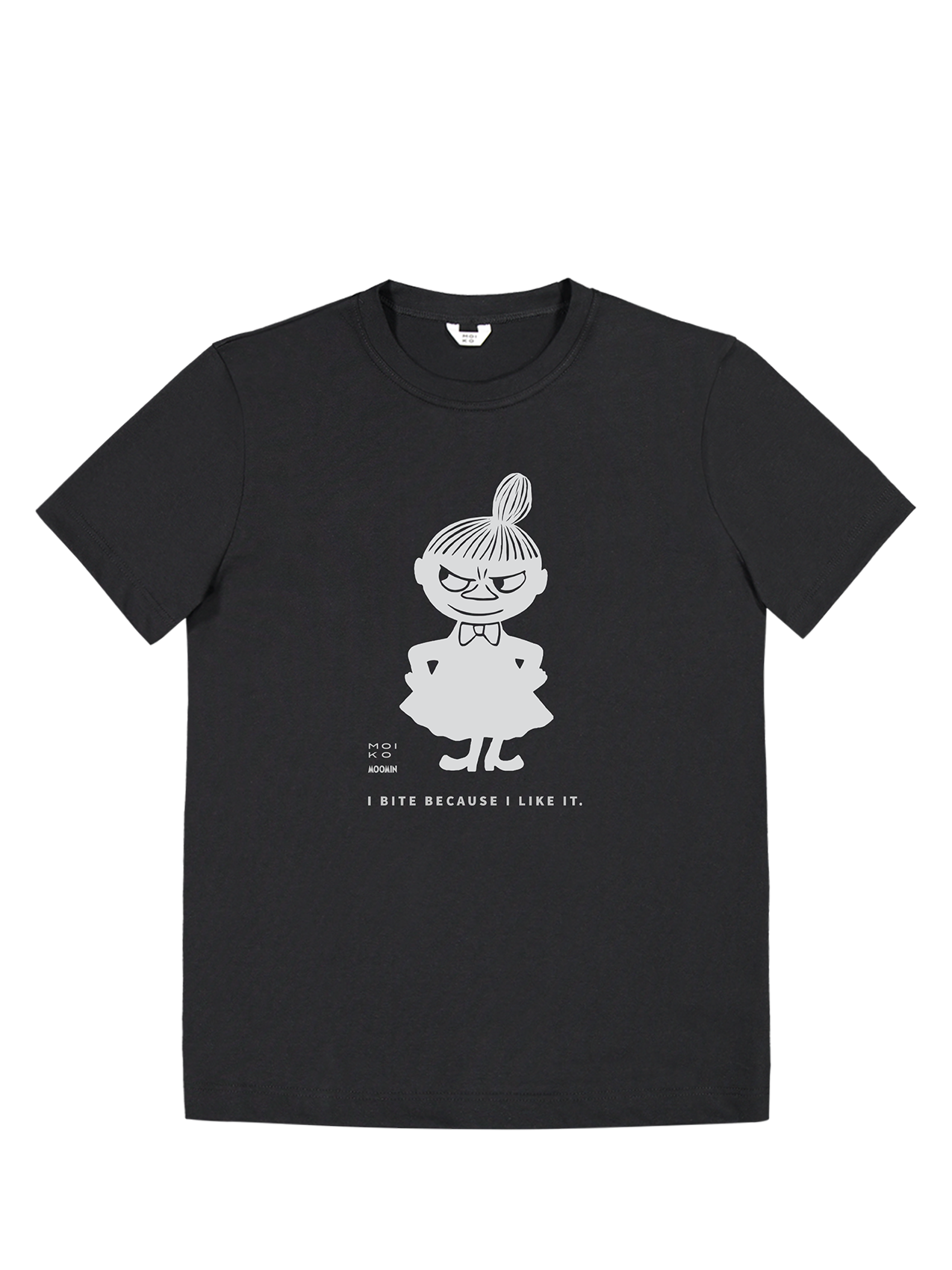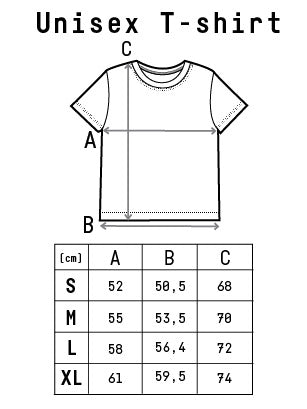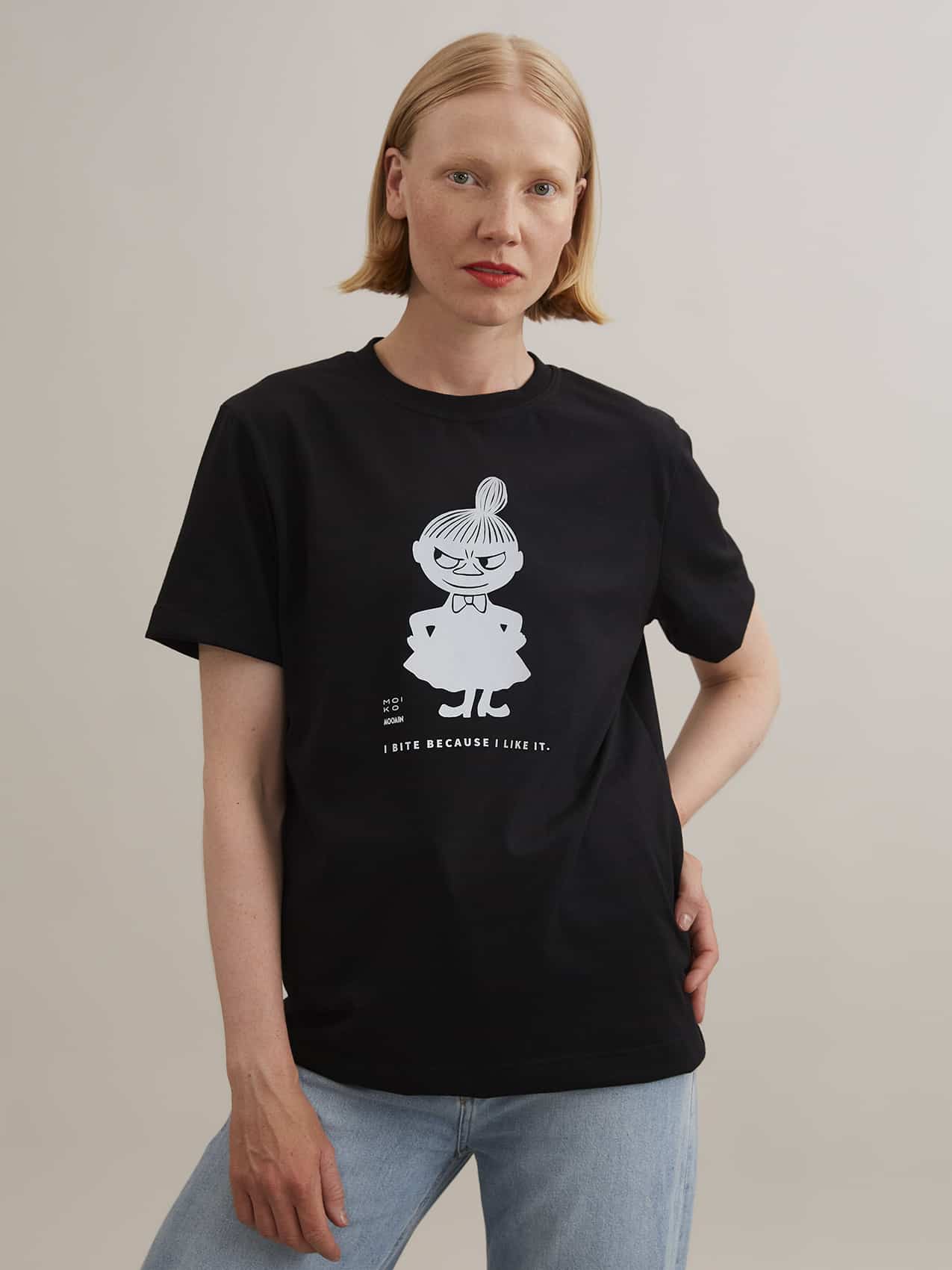 Kuje t-shirt
---
Unisex t-shirt
Reflective print
---
On more than one occasion in the Moomin's, Little My goes and sinks her teeth into one of the other characters, practically taking a piece. More often than not this character has actually deserved to feel her wrath, either they've been mean to Little My or one of her friends. Of course, we don't recommend biting others to solve your problems, talking works much better!
Our t-shirts are made of recycled fabrics from Pure Waste, a Finnish company that specializes in using recycled materials. The fabric is 60% recycled cotton and 40% recycled polyester. The cotton is cutting waste collected from sewing factories or discarded clothes and the polyester comes from disposable PET bottles. The colour of the product is defined based on the collected waste, so there is no need to use dyes. Chemicals are not used in any other production phase either. The manufacturing of this fabric creates 50% less carbon dioxide emissions and consumes 99.9% less water than corresponding products made of virgin materials.
The shirt has a reflective print on the front. We print all our products in Helsinki, Lauttasaari.